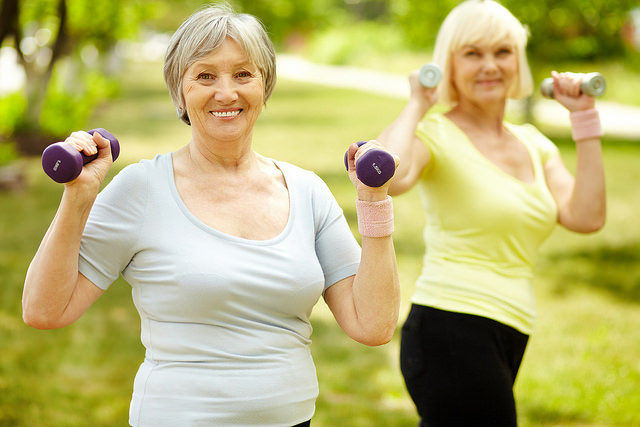 When it comes to kids it's not very hard to motivate them to be active and play, but it is also important to get the elderly people in your family moving. We highlight some new research on why physical activity has a positive impact of exercise on brain and motor function in older age in part two of our article series on the benefits of physical activity at all ages.
A new study from Rush University Medical Center in Chicago suggests that physical activity could reduce the effects of age-related brain deterioration on elderly people's motor skills. This means that by exercising regularly, elderly people can maintain their abilities to walk and carry out other physical movement because of the positive effects physical activity can have on their brain function.
Previous studies on both humans and animals have also indicated that the benefits of physical activity on brain health in aging could be due to enhanced blood flow, the production of new blood vessels and improved maintenance of the circulatory system in the brain.
Over the course of Rush University's study, 167 participants with an average age of 80 were asked to wear movement monitors to track their exercise and non-exercise activity for up to 11 days. Each participant's movement abilities were also tested, and MRI scans were utilised to assess the volume of white matter hyperintensities in their brains.
"Physical activity may create a 'reserve' that protects motor abilities against the effects of age-related brain damage," the study's author, Debra A. Fleischman, says.
Of course, regular exercise for the elderly can make a positive contribution to elderly people's overall health, such as falls prevention by improving balance, strengthening their immune, improving their physical condition and flexibility, and even enhancing their mood.
So invite your elderly neighbour out for a nice afternoon walk in the park or do a little research together online to find fitness or recreation centres in your neighbourhood that specialises in exercise for older people. That way you will help them stay both physically and socially active!
Keep on moving!
Read more about Rush University's study here
https://www.medicalnewstoday.com/articles/290675.php