Have you ever had the feeling when you arrive at a workshop or seminar that you're stepping into another world with its own language and view on life? 
When I accepted the challenge to participate in a seminar on Education through Sport in Budapest, Hungary, I must confess I had no idea what Education through Sport was exactly. But the subject caught my attention because I believe that sport can play an important role in our personal and social development. And by sport I refer to any kind of activity that involves exercise both at a competitive and recreational level. And basically these were the two dimensions of sport that I had set in my mind.
The practical link between sport and education was something a little abstract for me, but that became clearer over the days with the help of the MOVE&Learn manual – made especially to describe and give examples of the Education through Sport method – and the facilitators of the seminar. But to make this link, I first had to understand the meaning of the term, as well as the different meanings of "Education" and "Sport" depending on the connectors "For", "By" and "Through".
In the first case, Education for Sport the focus is purely related to the performance and results, while the second Education by Sport is more related to the concept of sport for all. In this case, the seminar opened my mind to another dimension with which I was not so familiar, Education through Sport. But what exactly is Education through Sport (ETS)? According to the MOVE&Learn manual ETS is a non-formal educational approach that works with sport and physical activities and which refers to the development of key competences of individuals and groups in order to contribute to personal development and sustainable social transformation.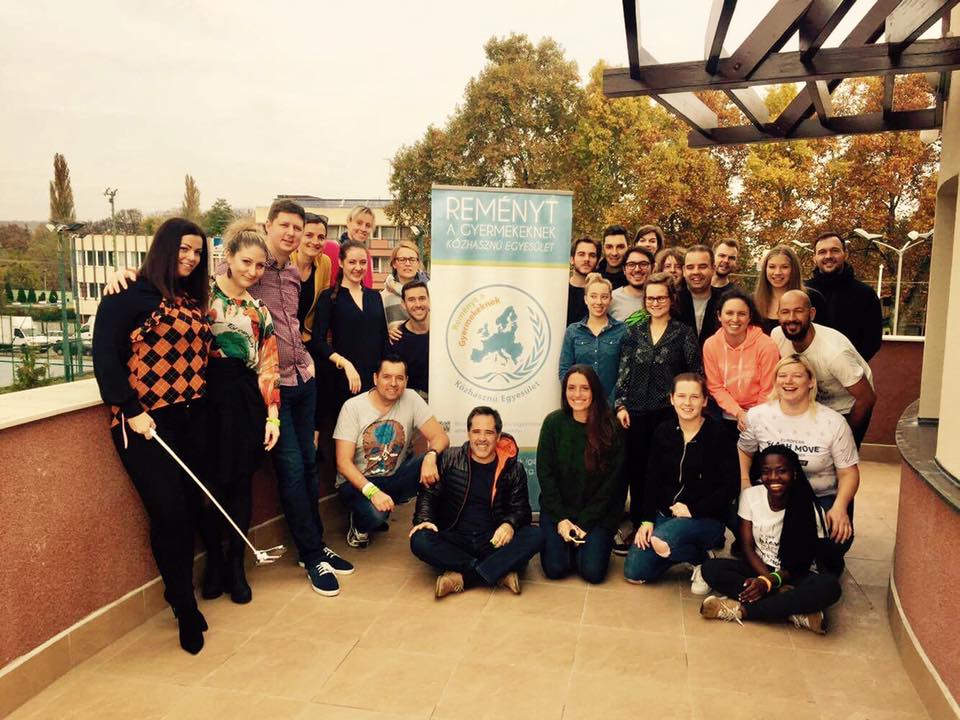 To find out what ETS is, we had the chance to the experience an activity. It was a football game in which we were divided into two teams and each player had a social or cultural label on their forehead (gay, Jewish, Arab, privileged, African etc.). The goal was to play and treat the other participants according to their labels. A controversial approach, maybe! But it revealed what we all hoped and believed was true of our work and our own actions: the participants of the workshop accepted the differences and did not distinguish the others based on their gender, creed or sexual orientation, etc. Most of the players treated each other with mutual respect. The ones who chose to embody the characters of their labels and treat others based on stereotypes proved that sometimes people judge the book only by the cover. We need to break the barriers and give people opportunity to show that they are more than labels.
At the end of the game we concluded that it is important to adapt the exercises to the type of audience and social issues with which we intend to work and ensure that all participants understand what the rules are so that in the end it can achieve one of ETS goals: address a social issue, develop social competences and provoke a lasting social transformation.
ETS Activity – football game with the seminar participants
After a week where I had the opportunity to learn, discuss and participate in working groups I can say I left with a more enhanced idea that sport has a major impact on our social and personal development.
And no doubt ETS is an excellent tool that can be used to address different issues, therefore it should not be underestimated, but rather be used in conjunction with other projects giving a more practical side to them. The changes that ETS can evoke in people may not be able to be measured in numbers, but the transformation of one can influence many.