You might think that European Fitness Day is not an event for you or for your organisation, that it might be related with the pre-conceived idea of massive people lifting weights and sweaty ones pounding the treadmills. But is that the reality? 
According to the Cambridge Dictionary, fitness is the condition of being physically strong and healthy. The Free dictionary adds that fitness is the state or condition of being fit; suitability or appropriateness. And also means good health, especially good physical condition resulting from exercise and proper nutrition.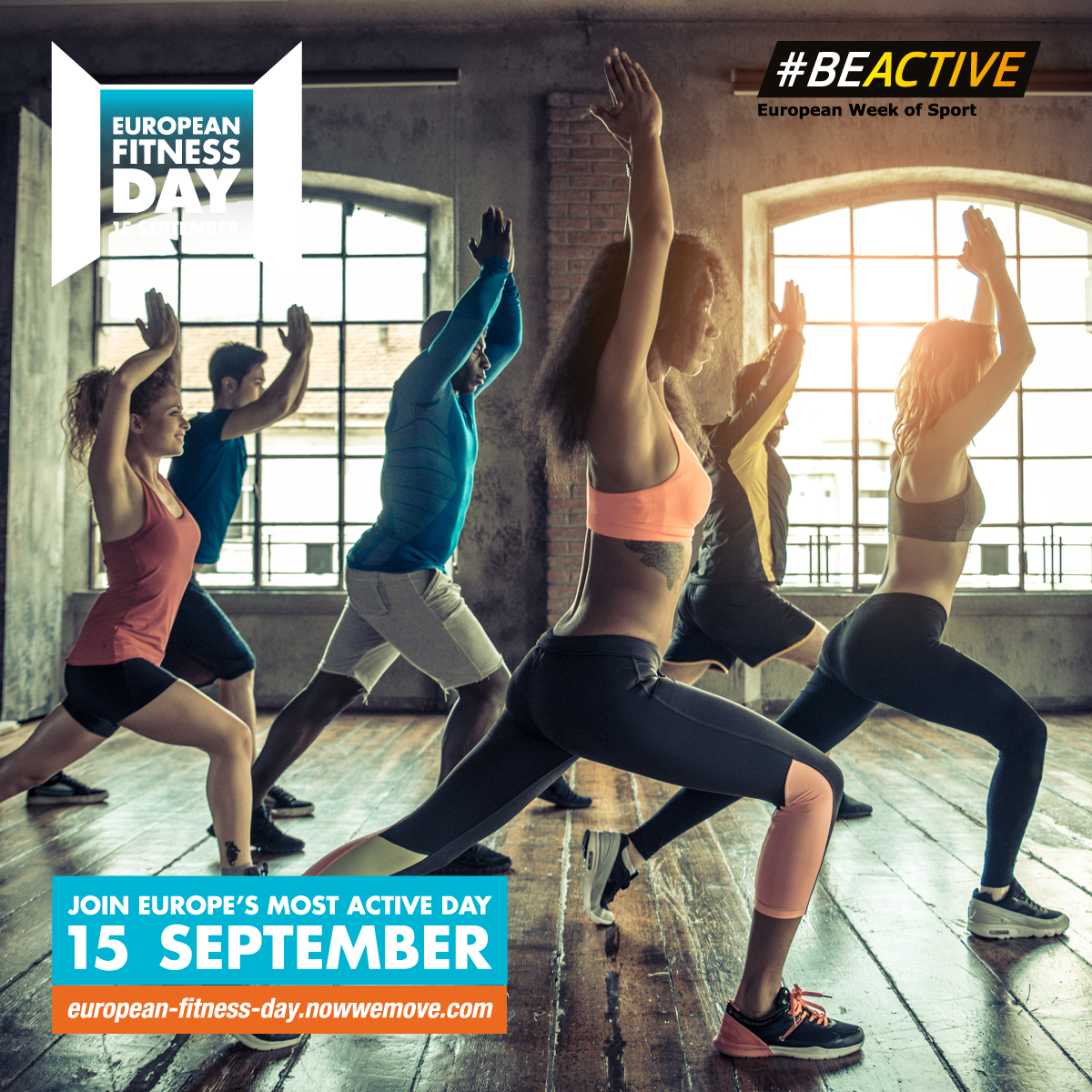 What does fitness mean to you?
To ISCA and its partners ukactive; DTB – German Gymnastics Federation; Sports Union of Slovenia and BG Be Active, we want to show that fitness is about finding the activity that "fits" people best. That activity could be Yoga, Pilates, Dancing, Swimming, Cycling, Cross/Street fitness, Functional training, Spinning, Rowing, Running or something else, as long it makes people move.
With the European Fitness Day we want to give you the opportunity to demonstrate that your organisation is dynamic and encourages physical activity among various groups.
We already count on support from 7 different countries that have already registered activities. But we also need your help to achieve the 15,000 events to make more than 750,000 European citizens move on one single day – the 15th of September.
What are you waiting for? Follow Germany, Ireland, Bulgaria, Greece, United Kingdom, Hungary and Romania examples, register your event and help everyone find the move that fits them the most on the most active day of the year.
Would you like the join the team? Register your European Fitness Day event here.