Europeans are becoming less and less active and one of our biggest obstacles is the many hours we sit chained to our desks at work.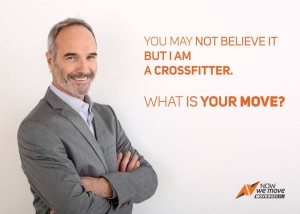 The latest Eurobarometer survey showed that 295 million people, or 59% of European citizens, say that they never or very seldom exercise or do sport. At the same time more than one in five European office workers (white collar workers) sits down for 8.5 hours or more each day, which studies show increases the risk of chronic illness or premature death dramatically.
An easy way to avoid sitting down too much at work is getting an elevation stand. If that's not an option or you just want to do more, why don't you take your colleagues on a walk-and-talk next time you have a meeting?
Walking meetings are an easy way to do exercise while working. Another benefit is that the atmosphere tends to be a bit less formal when you stroll in a park rather than sitting in a meeting room. If there are more than 3-4 of you it's a good idea to walk to a meeting point, having discussions in smaller groups along the way, and then gather as a whole.
Five reasons why walk-and-talk meetings are a great idea:
They are good for your health
They give your employees more energy
They stimulate creativity
They foster better interaction between co-workers
They break down the day-to-day office hierarchy