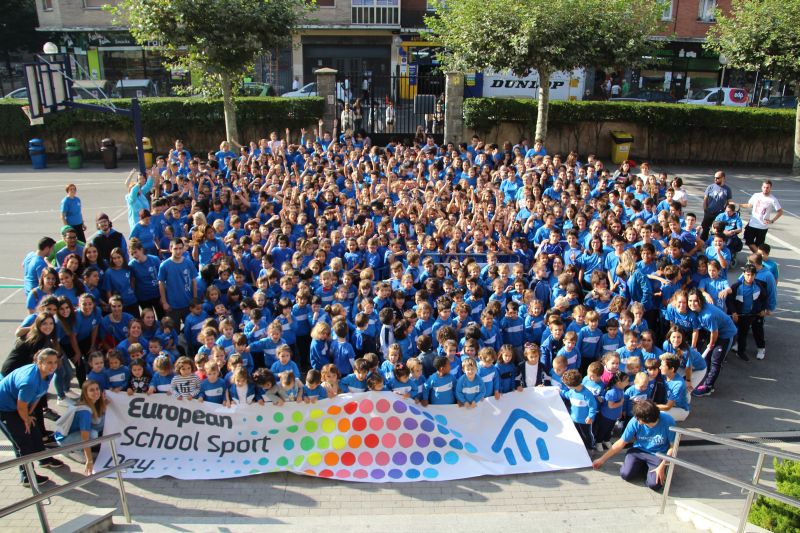 MOVE Agent Deporte para la Educación y la Salud will be moving 180 schools, some municipalities and about 240,000 students this Friday on European School Sport Day. One of its affiliated schools, Edith Stein school, will be participating, and they tell their story about having their video selected as the official Spanish European School Sport Day video.
It all started when an ordinary e-mail called "yo activo mi centro" came into our lives. It was a video competition, open to any school, and the winner would be chosen as the Spanish European School Sport Day official video. When I explained it to my students, they were all willing to help with the video, proposing ideas and giving their points of view enthusiastically.
A few days later, the video was recorded by the students during a hiking trip and they also edited it themselves. Complying with all applicable rules and deadlines proposed by the program, we took part in the competition and we encouraged our friends and families to vote for us. It was truly a very intense and exciting week for us since the whole school was waiting for the final results. In fact, we checked the results every day!
Then, when the votes were counted we were amazingly surprised to be among the top three schools since we made it to the final round.
… And finally, we were chosen winners of the competition being a great joy for the whole school!
Fortunately, we could attend the III Sports Symposium for Education and Health, which was the biggest prize for us and we really liked it. It was an unforgettable experience!
Check out our winning video below
By the Edith Stein School Team, Spain
Photo: European School Sport Day in Spain 2016