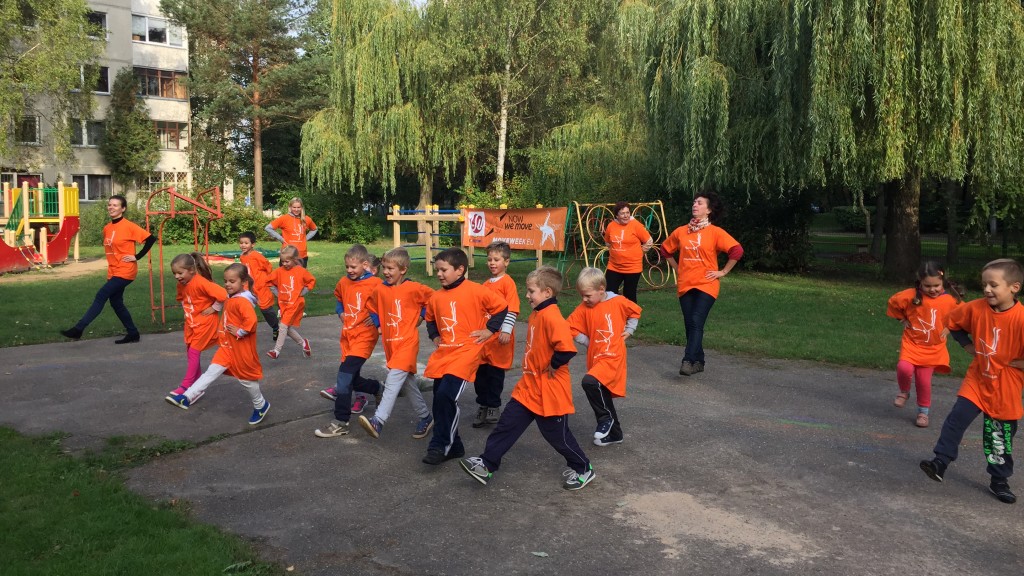 The Lithuanian Sports University (LSU) welcomed 1279 participants, twice as many as last year, during MOVE Week 2015.
LSU offered different sport activities for them to try: a football 6×6 tournament, volleyball 3×3 tournament, orienteering and running events. Under the watchful eye of students and coaches, the children also had the chance to be active part of the events by attending the Active Kindergarten Day's orienteering games.
"There is no doubt anymore that sport brings people together, unites them and makes them happy," Lithuanian MOVE Agent Goda Mankute says.
During this week, MOVEment pills were distributed, as well as vouchers for the swimming pool or sport club, and eight hundred "NowWeMOVE with LSU" T-shirts. The winners of the different events received medals, backpacks and towels thanks to support from different sponsors. The most active LSU Move Week 2015 student was even rewarded with a brand new bicycle.
"The main target of the LSU sports and leisure centre is to motivate people to enjoy the benefits of physical activity and create opportunities to do sports," Mankute adds.
Watch the MOVE Week video from LSU