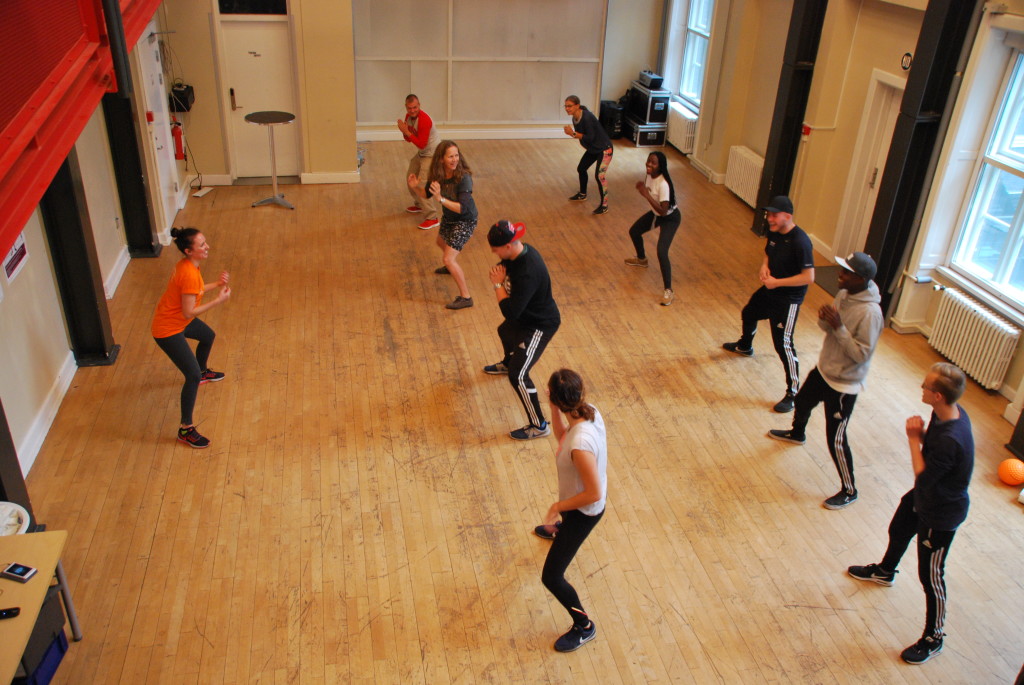 "What makes you happy?" This is one of the many questions I have been bumping into quite often on social media just lately. The first thought that comes to my mind is "Motivating people and putting a big smile on their faces". That thought became a reality and a feeling of fulfillment on Tuesday 28 September with the revival of the European Fitness Day with Danish students from EGU. The same people ISCA's staff moved on the most active day in Europe, 15 September, moved with us again for a morning fitness session.
Being very enthusiastic about the FlashMOVE on the European Fitness Day outside the ISCA and DGI offices, the students showed once again their excitement to join in a short freestyle- hip-hop choreography, some energy-boosting body exercises and a few team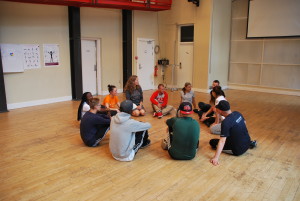 building activities. One full hour filled with diverse moves, ice-breakers, uplifting music and friendly vibes ended up being a unique experience where everybody shared their names, ages and favourite colours, holding each other's hands and getting to know each other by the end of the session.
So, is this it? "No" was the resounding answer. By the end of the session another one was already scheduled for 12 October, where we are planning to MOVE again with the students and engage them in different physical activities, showing that everybody can make a difference with their presence and be active. At the end of the day, what really stuck in my mind was a phrase suggested by the students and used for one of our group games: Today is a good day.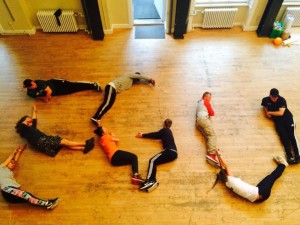 That was the success of the first edition of the European Fitness Day, along with the more than 500 different types of free events organised in over 180 cities in 22 countries with the great help of our MOVE Agents, National Coordinators and volunteers.
European Fitness Day and FlashMOVE are part of the NowWeMOVE campaign and the European Week of Sport.
For more information about NowWeMOVE campaign please visit
https://www.nowwemove.com/