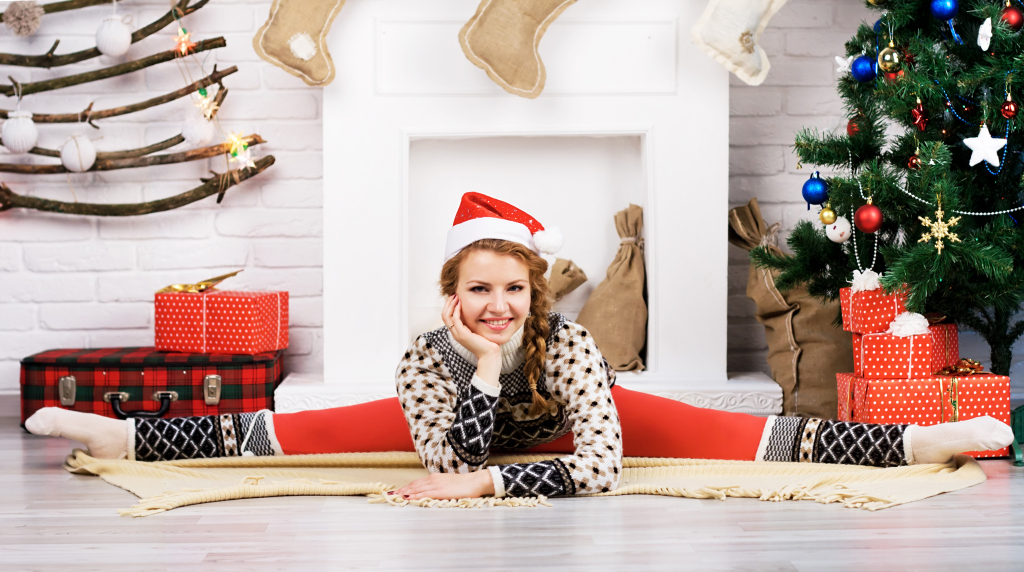 Christmas time is always full of parties, family gatherings and lots of tempting delicacies. That's why we bring you some tips on how to survive the cold and large amounts of food and stay physically active during next weeks.
Stay active. Don't mistake being busy for being active. At least try to divide 30 minutes activity (the amount one should be active per day) into a few shorter sessions.
Focus your attention on people, traditions and activities rather than on food. It should not be food that is at the centre of our Christmas gatherings. Decorate your home, sing Christmas carols or play some games.
Go for a walk. Take your family or friends and explore some nice surroundings. Have you been to the Christmas market yet? Isn't there a concert in your local church tonight?
Light a candle, go down in tempo and relax. When things get hectic, take a step back and breathe out first. Ask others for help if needed.
Enjoy some winter activities. Try ice skating, cross-country skiing or sledging.
Is there snow outside? Get some fresh air and make a snowman.
Put some Christmas music on to energise yourself.
Moderation is the key. Since Christmas is full of great food and beverages, it's absolutely fine to yield to temptation. But once you yield, do it with consideration. Have just one hot wine instead of drinking it all evening. Eat just those things you really like and enjoy them.
Fill your plate but only once, while filling it with healthy options first.
Eat before you leave for a Christmas party. At the party focus on people and dancing rather than alcohol.
Good luck!