By Milan Hybner, Czech Sokol Organization, ISCA member and MOVE Week coordinating organisation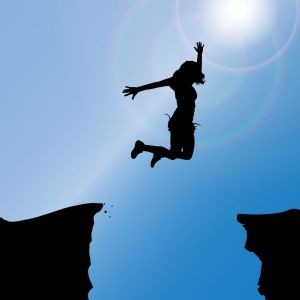 For over 150 years, Czech Sokol Organization has had a tradition of promoting health and physical activity, civic society, folklore, culture and personal development. Central Sokol School, a small unit of the organization, has recently started activities in parkour, a new sport, also known as L'art du déplacement or free running.
Parkour's philosophy and concept is similar to Sokol founder Miroslav Tyrš's own philosophy. Even though Georges Hébert's (parkour's pioneer) idea of natural movement was different from F. L. Jahn's gymnastic system (and also Tyrš's gymnastic system – Jahn's and Tyrš's apparatus exercises were similar), their thoughts on the development of human potential, as reflected in the concept of ancient Greece's kalokagathia, were alike.
An example is the comparison between Héberts motto "Être fort pour être utile" (be strong to be useful) and Sokol's "Tužme se", loosely translated as "let's get more resilient". High levels of physical ability, personal freedom, ethical standards and altruism are all values that are still associated with both parkour and the Sokol movement.
The government's financial support for sport for all in the Czech Republic is appalling. The country's biggest lottery company, Sazka, was misappropriated and with half of the gambling done (unlawfully and untaxed) online, sport for all depends on contributions from organization members. That is another reason why parkour, being mostly independent from location and equipment, is a good choice for future generations of "Sokols".
We act locally but think globally, trying to convey values like integrity, responsibility and courage to people all over the world. It may be ambitious to say that traceurs and Sokols (parkour enthusiasts and Sokol members) will save the world. But learning how to get into the flow and how to be mindful might be a good way to achieve a world peace. So go and make something happen, join our community or create your own.
Find out about events happening in the Czech Republic during MOVE Week 2014