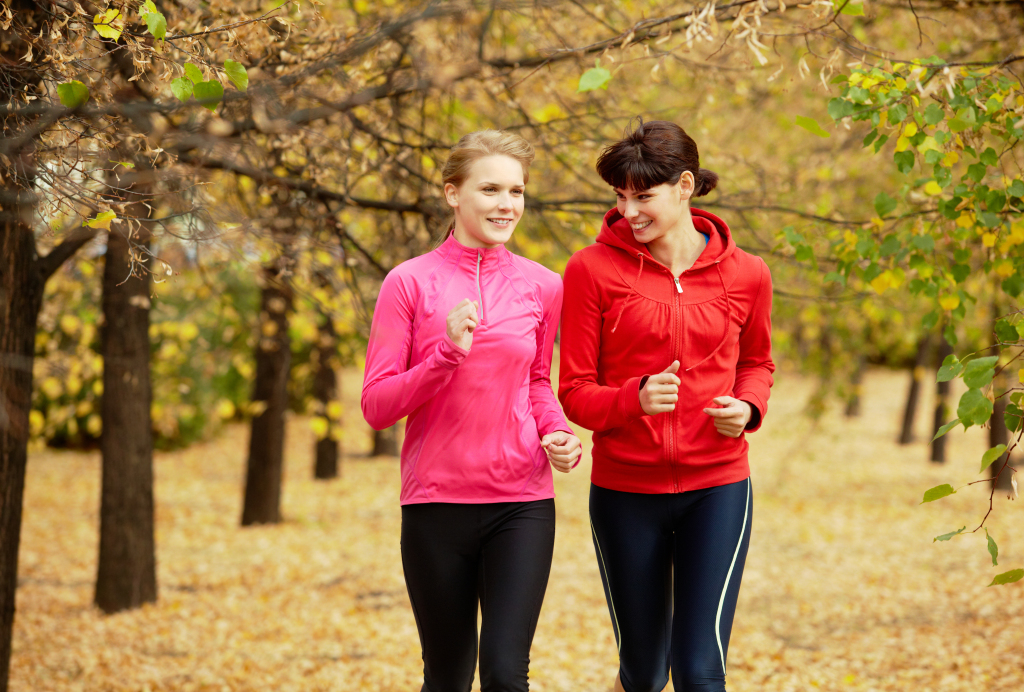 Once the autumn takes over, the temperature drops down and the dark gloom prevails, you may not be motivated enough to exercise. But if the moon is out both when the alarm goes off and when you get home, one has to step in!
For how to defeat the autumn chill and get MOVING at the gym or out for a run, we have several tricks for you:
As soon as the alarm goes off, turn on the light, it will ease the process of getting up.
Before the workout (e.g. going for a run), wake your mind and body with a short warm-up indoors.
Dress up warmly, put on your sportswear (don't forget to have reflective strips), take your gloves on and go.
Try something hot! We mean, take a sauna or try bikram yoga. It may be a shock for the first time, but it is beneficial for your body.
Dark is the killer of gym workout. When I finish at work the only thing I have in mind is some hot beverage, candles, blanket and book. Here comes the tip: Pack your gym bag beforehand and take it to work with you. Once leaving the work place you are unlikely to skip the gym and go directly home.
It is sad, but sometimes we feel more accountable to other people than we do to ourselves.Recruiting a buddy to work out with means accountability and keeping one's word.
Tips for deep sleepers:
Place your alarm clock as far away from you as possible, so you'll have to get out of bed to turn it off. Once you are out of bed it is easier to start the day.
When you wake up into the chilly morning, it may be hard to change from the warm nightclothes to cold sportswear. If you struggle with this, try sleeping in your workout clothes.
Give it a try and see you outside!