You don't need to think too much, because we have all the resources you need to use.
We have prepared different materials especially for you, such as the MOVE Agent Toolkit so you can find out how to be part of the European Fitness Day on 15 September, and the Promo Toolkit that will guide you and explain the ultimate goal of creating the most active day in Europe.
But that's not all, we also have promotional materials available, such as posters, visuals for social media, banners, t-shirts and more resources that you can use to promote your event.
Now you just need to do the easy part and register your gym, health club or dance/sports club, fitness center, Yoga or Pilates studio as one of the change-makers fighting against inactivity.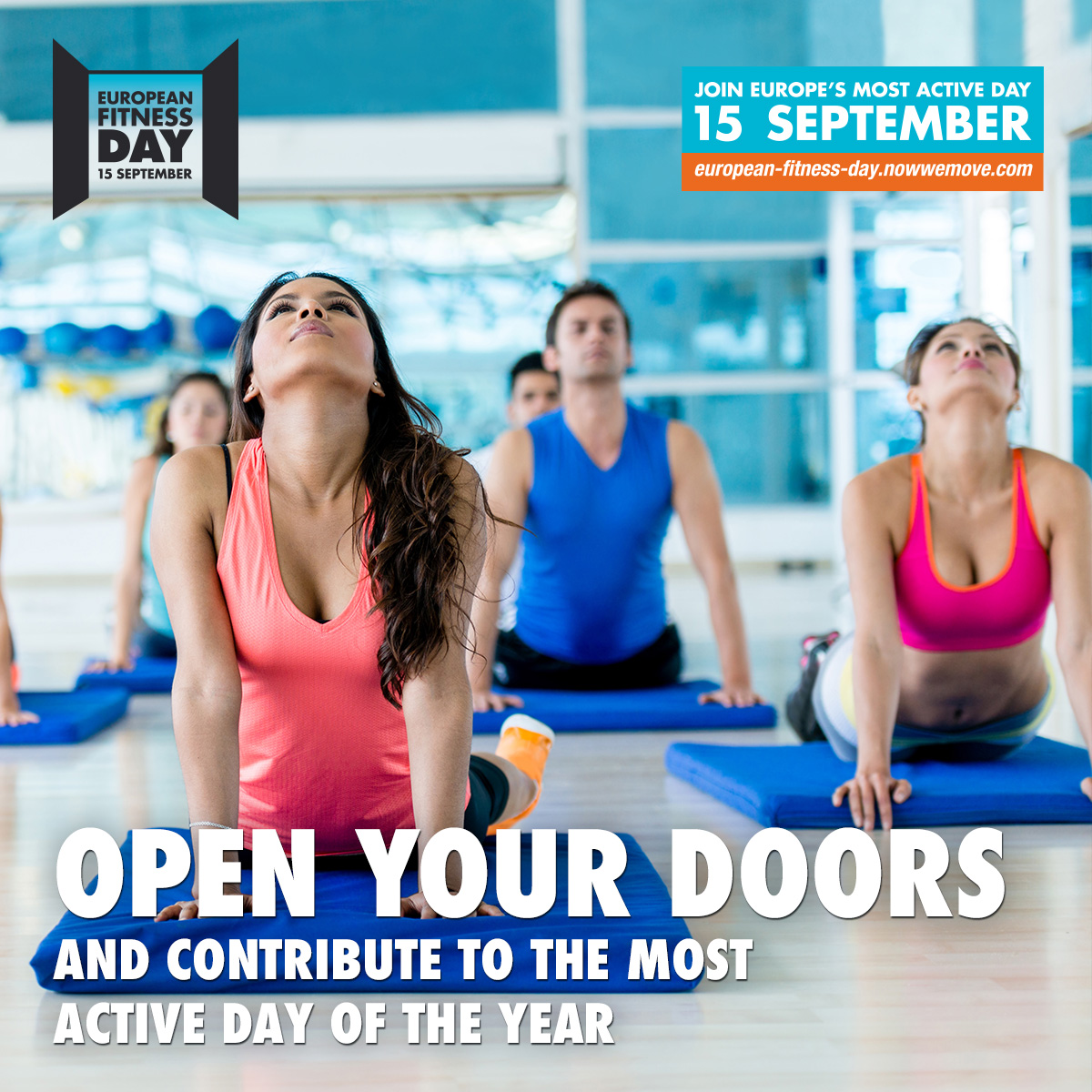 Follow these simple steps and start planning your event:
Step 1: Go to the website https://european-fitness-day.nowwemove.com/
Step 2: Click on the resources tab
Step 3: Choose and download all the resources that you need
Step 4: Register your event and start promoting it
What do you think, easy right? What are you waiting for? Give your business the possibility to show its potential during Europe's the biggest fitness "showcase" event.
European Fitness Day guide for MOVE Agents
Join us on European Fitness Day and together we will make 15 September the most active day of the year.