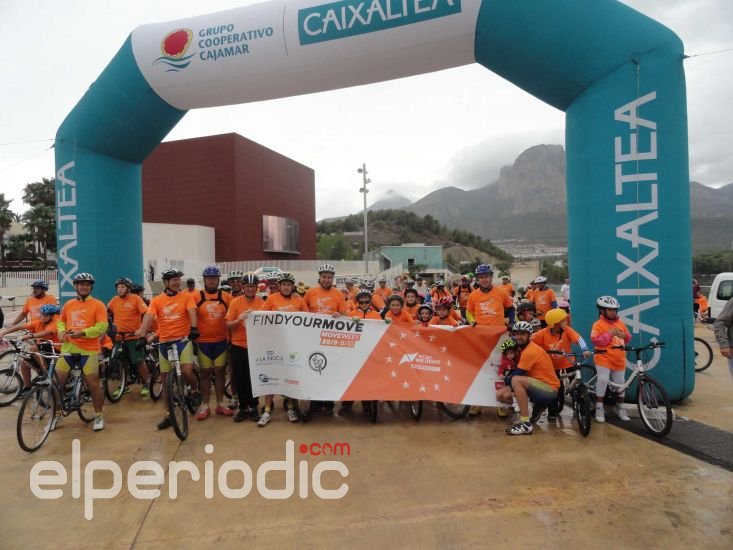 Spain kicked-off MOVE Week 2014 in a sea of orange on the eve of MOVE Week, 28 September, in La Nucia, Alicante. The Sports Council and the Cycling Club of La Nucia invited families and people of all ages to get on their bikes and ride three times around the old part of the city as part of the event "3rd Bike Day, Car Free Day. Despite the uninviting weather conditions, 150 participants defied the pouring rain and biked the 2 kilometres around the town at a pace that suited to participants young and old.
Inclusion will also be the keyword of a flagship event held in Barcelona on 5 October . The event is the result of three partners' collaboration, Rebound Basket, Eurofitness and Catalan Federation for People with Physical Disabilities (FCEDF), and will gather 700 participants to take part in adapted versions of popular sports and physical activities. One example is a zumba dancing class for adults and children, including people in wheelchairs. Another is an integrated game of basketball, where both children in wheelchairs and able-bodied children will play together.
MOVE Week 2014 is all about inclusion, diversity and moving together. These events are just the tip of the iceberg for Spain, and with such an active preview and closing day planned for MOVE Week we expect a week filled with physical activity and a great mood!
Find out more about the events in Barcelona and see which other events are happening in Spain