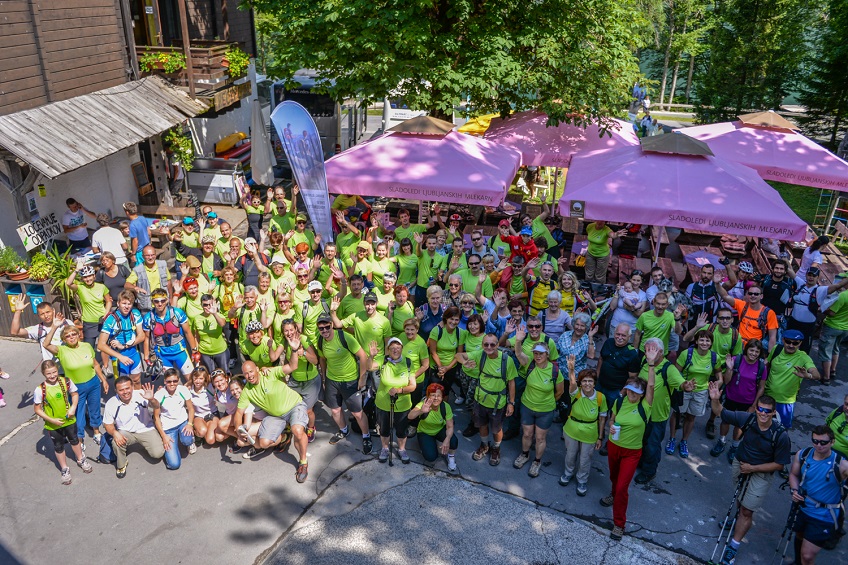 One more MOVE Agent is doing its best to promote MOVE Week 2014, grassroots sport in Europe and a change from sedentary to more active behaviour. This time we are talking about the Sport Union of Slovenia (SUS) and its energetic preparations for MOVE Week, which starts on 29 September.
Taking an early start to promoting MOVE Week in Slovenia, SUS has already staged events which could easily be replicated when MOVE Week comes around. One particular event which stands out is the ECO Adventure in Bojinj, which was held on 5July.
The ECO Adventure was organised in collaboration with Bohinj Tourism agency, Bohinj TD and SD Vaitapu, for which more than 150 participants were present for the green activities. The idea of the event was to encourage the participants to use sustainable modes of transport and enjoy outdoor activities such as cycling, rowing, running, archery and swimming. This was done against a backdrop of breathtaking sceneries in the surrounding area.
Side events to the ECO Adventure included culinary experiences and a rehearsal of the flash mob dance for MOVE Week 2014. The participants who practiced their MOVEs for the 20 September Flash Mob will be part of the moment when flash mobs across Europe dance at the same time to mark the final countdown to MOVE Week.
For MOVE Week 2014 SUS has made a modest estimate of 20 events, but the final figure could be well over 100. If the ECO Adventure is a taste of what is to come, then we can count on SUS to make this year's edition of MOVE Week an unprecedented success.