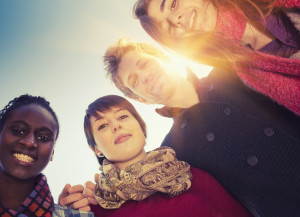 This American story gives us inspiration and more tips when it comes to fighting sedentary life at the office.
The National Center for Chronic Disease Prevention and Health states that over 50% of adults in the US don't meet recommended amounts of physical activity per day, but Jason Queiros, a chiropractor, gives valuable tips on how to sit at your desk… actively.
So here are 5 ways to condition your body at your work desk:
The chair should be at proper height, so you are in a 90.90.90 position.
The monitor should be above eye level. This way you will avoid eyestrain and hunching.
The neck stretch will help you avoid back ache.
Get away from your keyboard and stretch your fingers to avoid Carpal Tunnel Syndrome.
The "Magic Carpet Ride" will help you work out your core and arms.
On how to do these tricks and many other useful tips, take a quick look at this link.