Organise a stair-climbing race in your town and expect the unexpected! Get inspired for your next NowWeMOVE event by National Coordinator Marina Ivanovic, from ISCA member the Association Sport for All Serbia, who linked Belgrade's annual stair-climbing race with this year's No Elevators Day.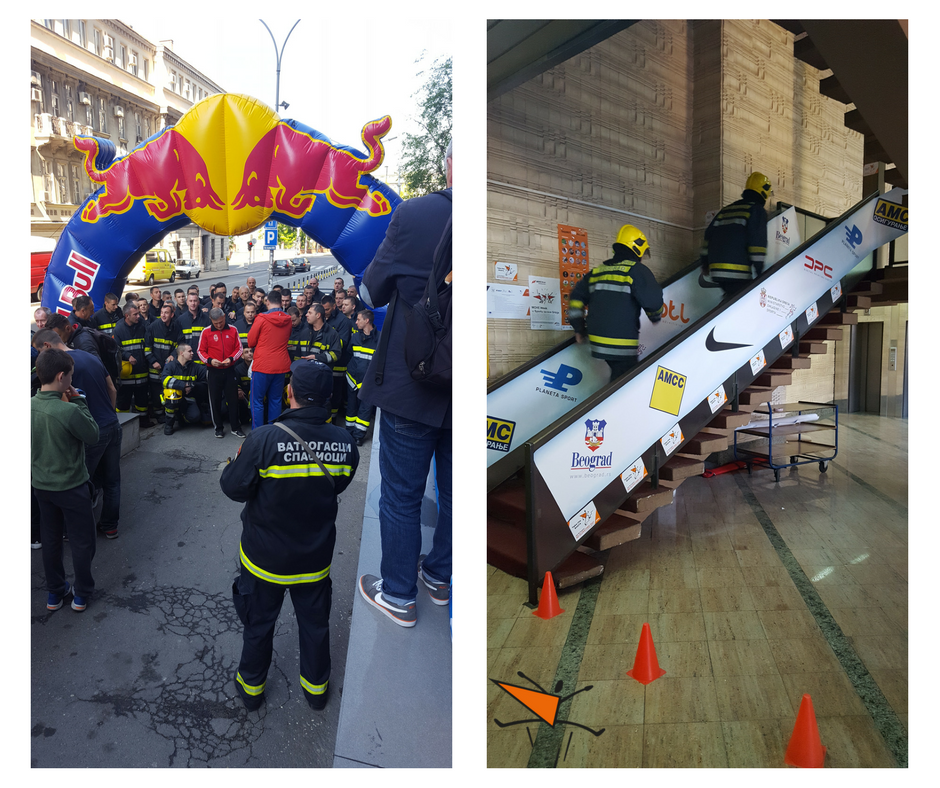 In Serbia, this No Elevators Day was a real celebration of physical activity – and romance! The 30th race in Palace of Belgrade attracted more than 150 male and female participants from our clubs. Firefighters and local citizens climbed 550 stairs from the ground floor to the premises of the Palace of Belgrade Radio Studio B on 23 floor. The Association Sport for All Serbia was an official partner of the event for the first time and No Elevators Day had great promotion in the city and media.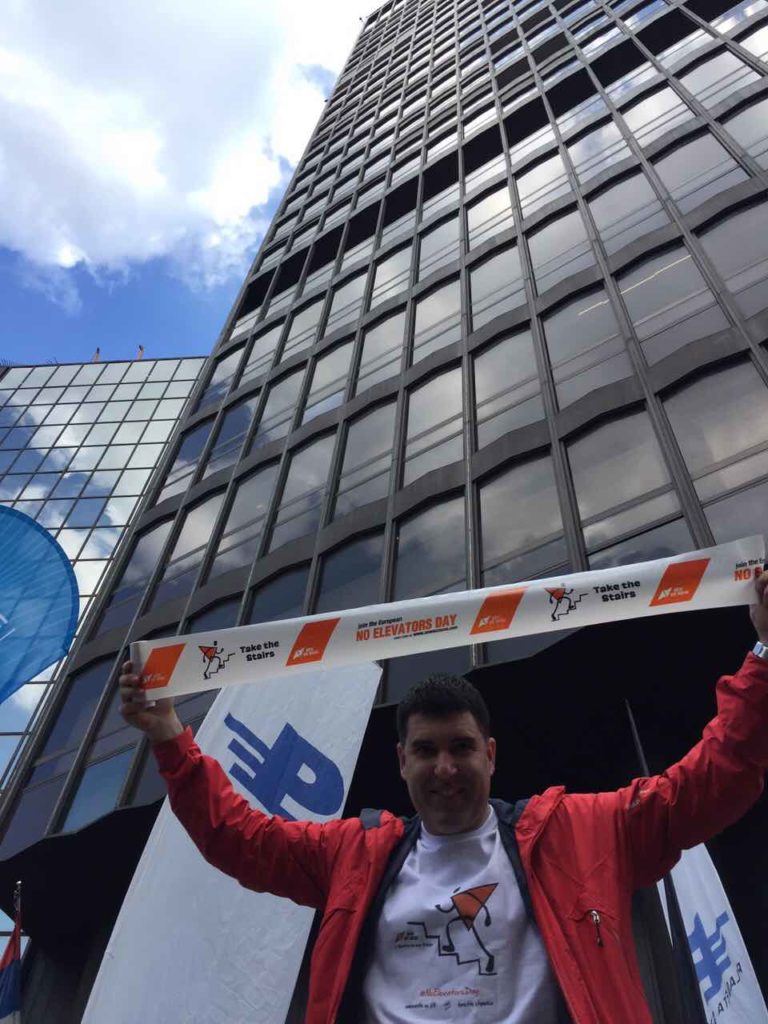 One special event was also the cherry on top of the race – an engagement! Vladan climbed 550 stairs to get his "yes" from the girl he loves.
The winners in the "firefighters category" were the tandem pair Srdjan Urosevic and Rade Stevic, and in the men's category Miloš Bilić set a new record for the race: 2 minutes, 20 seconds and 5 hundredths of a second. In the women's category, the best was Ivana Zivkovic from the youth athletic club in Belgrade. Veterans in male and female category also competed and the awards went to Smilja Pilipović and Milos Savic.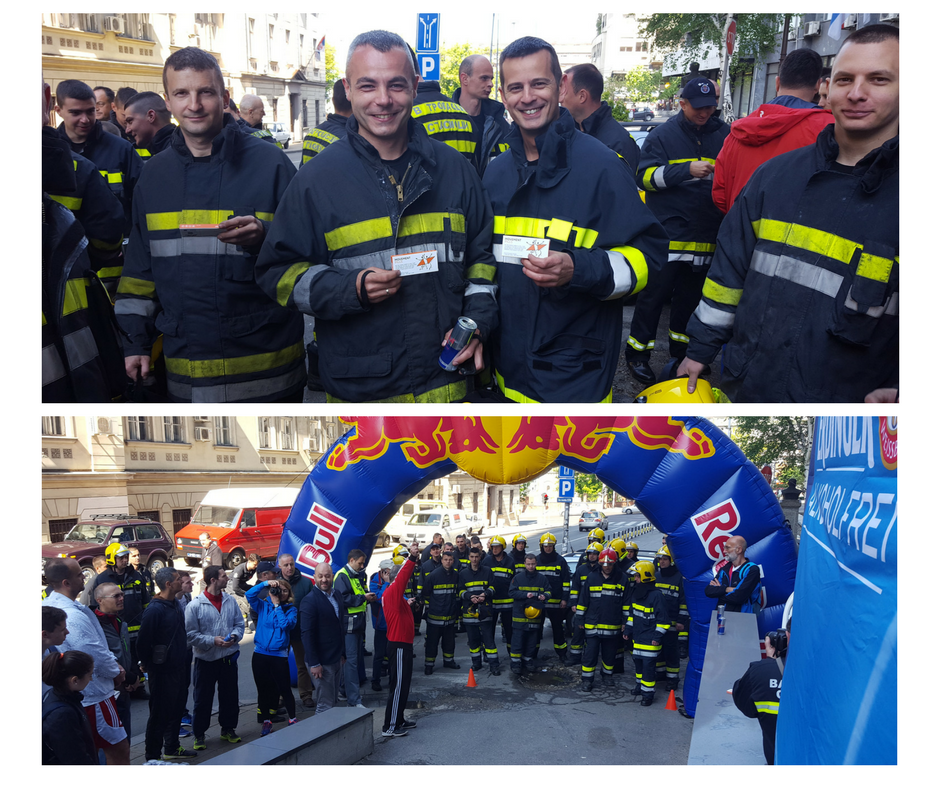 More than three decades ago, when the stair races were only famous in New York (Race with the Empire State Building), Belgrade, thanks to Studio B, started this its own famous race at the Palace of Belgrade. 30 years later and 30 years strong, the event has helped thousands of locals to find their MOVE!
By Marina Ivanovic, Association Sport for All Serbia
---