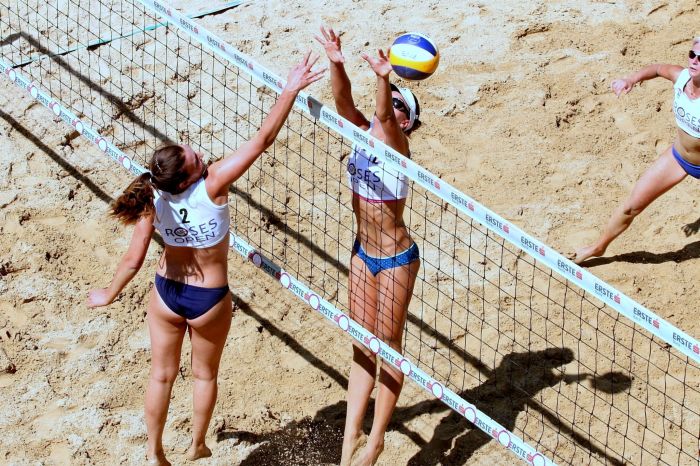 From 26-28 August this year, all lovers of beach volleyball will once again have the opportunity to enjoy matches between the finest volleyball players in Croatia at the Roses Open. The Croatian professional and recreational beach volleyball tournament has now been held as part of the NowWeMOVE campaign for three years in a row in cooperation with Rekreacija.hr, as the key MOVE Agent in Croatia. Our common goal is to promote beach volleyball as a sports and leisure activity, while also promoting physical activity in general – which is the primary aim of the NowWeMOVE campaign.
The event's success story began seven years ago, when the first Roses Open volleyball tournament was organised at the Roses Designer Outlet in Sv. Križ Začretje at a recreational level. This event proved that there was a widespread interest in volleyball both as a sport and in tournaments of this type, particularly in continental Croatia. This interest, coupled with the objective to have a fair chance to participants all by separating professional players from recreational ones, motivated Roses to work together with the Croatian Beach Volleyball Federation to promote this appealing sport.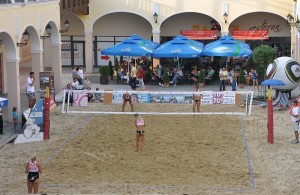 In 2012, the Roses Open was included on the list of official individual tournaments in Croatia and it became the closing tournament of the official summer season of beach volleyball. The growing interest from the public in this intriguing sport proves that the effort that the Federation and Roses Outlet have invested is paying off – as does the positive feedback from the players themselves, who are very satisfied with the conditions both on and off court and never miss out on participating. An additional perk of Roses Open is the somewhat unusual location in which it is held, as the matches are played on an artificial beach located within the outlet centre itself.
This year at the Roses Designer Outlet in Sv. Križ Začretje, the Roses Open will host the finest volleyball players in Croatia for the fifth time. Recreational beach volleyball players will also be given the opportunity to show off their skills at the eighth recreational tournament that Roses has prepared for them, which will be held on 20 and 21 August 2016.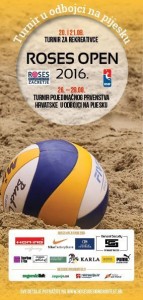 Both tournaments will be held in men's and women's categories, and the winners of the first three places will receive valuable prizes. The prize money for both tournaments will amount to over HRK 20,000.
The tournament will be held with the enthusiastic support of our sponsors: the Hon-ing printing company, Croatia Osiguranje insurance, General Security, Roto svijet pića, the Z.A.G.I. agency and the Nike FS, Karla, Benetton, Puma, HR DESIGN Fashion & Art and Torbe i to stores… all under the watchful eye of the media sponsors Zagorski list,
zagorje.com
,
rekreacija.hr
and
nowwemove.com
By Natalija Mitrić, Rekreacija.hr