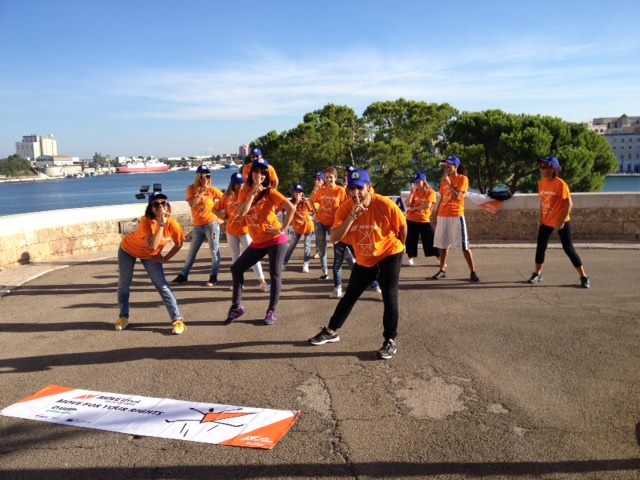 Over 6,500 dancers and passers-by promoted MOVE Week in the biggest FlashMOVE ever last week, doubling the number of participants from last year.
Flash mobs popped up simultaneously in around 70 cities in 22 countries across Europe on 13 September – with this year's choreographers kicking off the celebrations in France on 12 September.
Now you can see some of the highlights in videos produced by the FlashMOVE organisers and published on the official website here.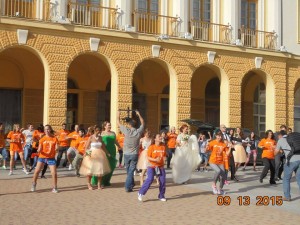 Watch a bride and groom crashing the MOVE Week party in Sliven, Bulgaria; orange t-shirts stealing the spotlight at the Slovenian pavilion at EXPO in Milan; B-boys and B-girls showing their freestyle moves in Lakatamia Municipality, Cyprus; Budapest's popular summer spot Kopaszi-gát being taken over by professional dancers and volunteers from the Hungarian School Sport Federation; and historical landmarks at the centre of the action in Romania, Greece and Italy.
If you filmed your own FlashMOVE, post it on YouTube and your flash mob could feature in next year's official FlashMOVE promotional video!
The 5 videos with most likes and shares will become the official video promoting the next FlashMOVE in 2016. We will collect likes by following your video on YouTube and by requesting a screen shot(s) of Facebook and other social media posts showing likes, shares and comments.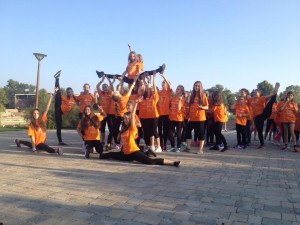 We will calculate a final tally at end of the MOVE Week (27 September 2015) and after taking a closer look at the likes, shares and comments we will announce the 5 videos that will feature in the FlashMOVE 2016 promo video!
When the 5 videos have been selected, we will request the raw format of the videos and ISCA's design team will edit the final video that we will promote in Europe.
Find out more about the FlashMOVE here