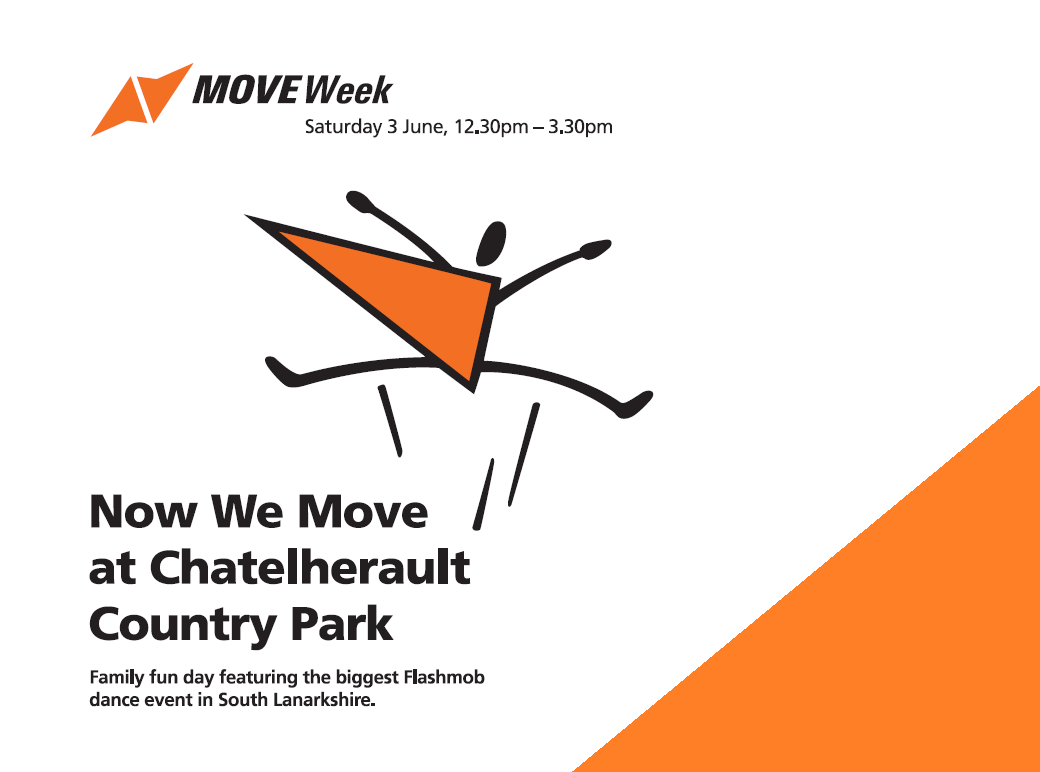 This year, South Lanarkshire Leisure and Culture (SLLC) will organise four flagship events during MOVE Week 2017. The four centres for MOVE Week in Scotland will be Clydesdale, Hamilton, East Kilbride, and Cambuslang and Rutherglen.
It will be a very collaborative project, SLLC's Development Officer Roisin Lochrin-Hopkins says.
"All of these events have been planned and co-ordinated with by local steering groups with representation from South Lanarkshire Leisure and Culture's Sport and Physical Activity team, Library team, Arts team and Outdoor recreation team."
The region is also using MOVE Week as an opportunity to highlight good examples from these communities. In East Kilbride and Strathaven, the community will present a "Sporting School of the Year" award.
"This is the second year the award has run and this year's winner was St Kenneth's Primary School and Duncanrig Secondary won the High School award. Both winners have been awarded the Sportscotlands Gold School Sport Award. They are the only Gold schools in their Geographical area," Active Schools Coordinator Michelle Turnbull said.
"There are 23 primary schools across East Kilbride and Strathaven and we have all nominated one school each who we feel meets the criteria of a Sporting School and encourages a positive ethos with regards to sport and physical activity and health and wellbeing," she added.
Many other activities are focused on the younger generation, too. In East Kilbride, 260 grade 7 pupils will join a mass dance event to celebrate 70 years of East Kilbride. In Clydesdale, 300 nursery and P1/2 pupils will participate in the "Move Next Generation" event that hosts various activities.
Follow the MOVE Week in Scotland and share your MOVEs together with these four hashtags:
#EKMoveWeek2017
#CamglenMoveWeek2017
#HamiltonMoveWeek2017
#ClydesdaleMoveWeek2017
Read about other MOVE Week activities in the UK here.