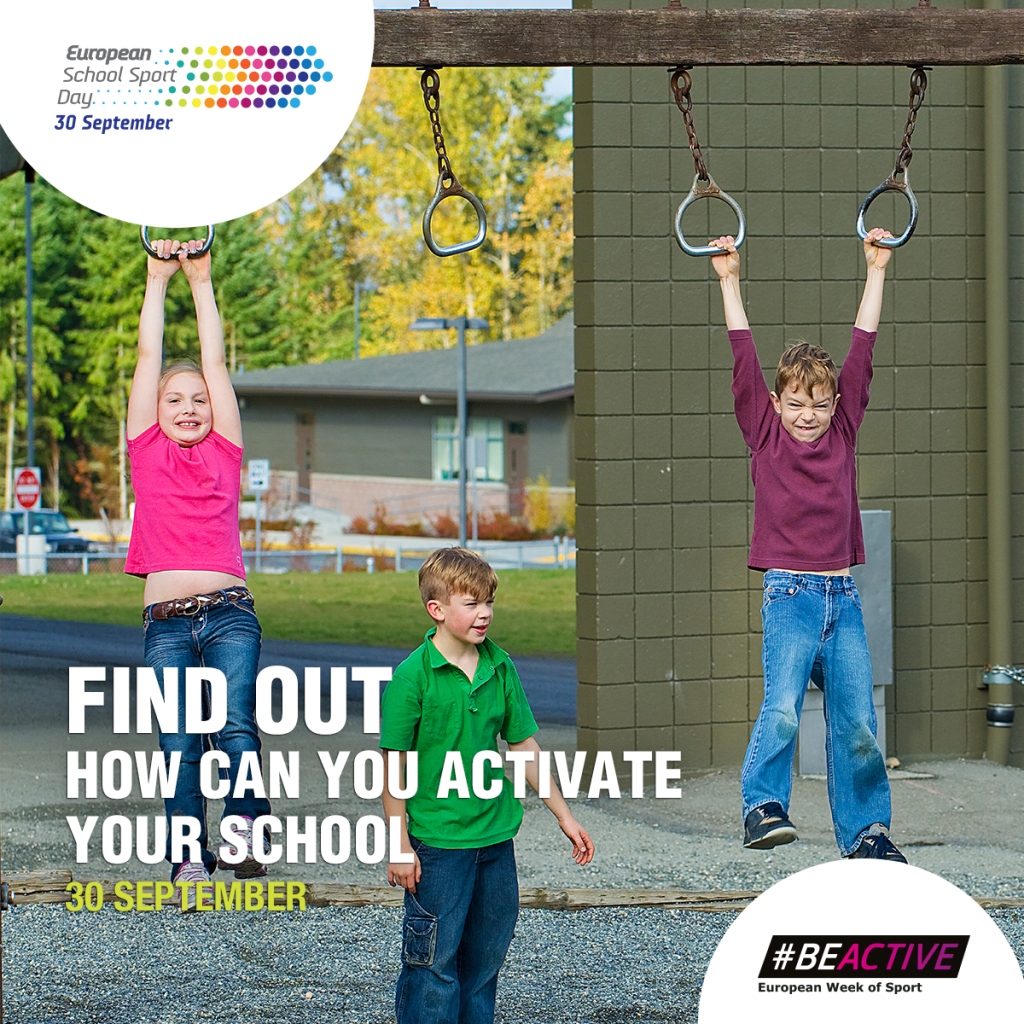 The European School Sport Day on 30 September is a pan-European initiative and we intend to make it accessible for every European country.
The event's main goal is to promote physical activity and health on international level and involve as many children and young people, schools and organisations as possible. It is a celebration which provides the opportunity for schools to:
Connect with other European countries 
Raise the profile of physical education (PE) and sport in schools 
Create fun and enjoyment through physical activity for young people 
Promote health and wellbeing for lifelong learning 
Empower social inclusion and develop social competences among students
To make it easier for you and your school to organise a European School Sport Day event, the Hungarian School Sport Federation and its partners including ISCA, Youth Sport Trust, EUPEA and BG Be Active developed a toolkit with everything you need to get started.
Download the European School Sport Day toolkit here
Visit the official webpage for more resources, such as banners, posters, certificates and promotional images
And get ready to MOVE your school on 30 September!