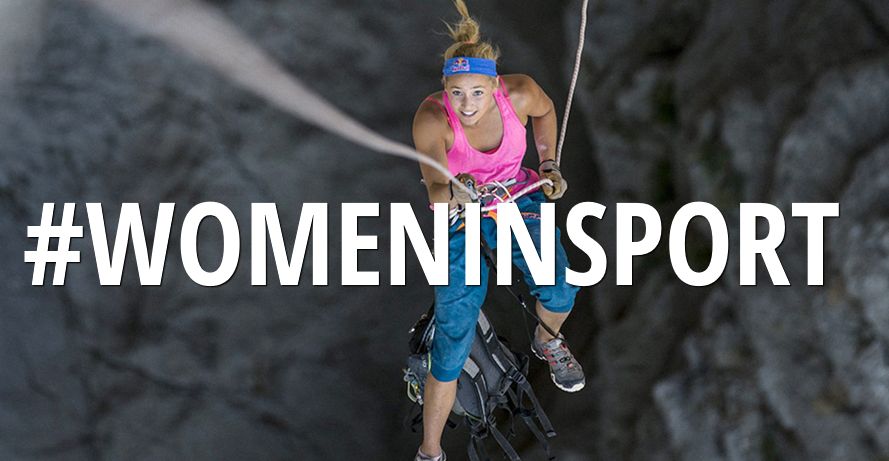 This week we are celebrating Women's Sport Week, a UK initiative of the charity organisation Women in Sport. This organisation is taking big strides to promote opportunities to engage in sport and physical activity – from participating, to volunteering and working in the sport sector. We feature many of their good examples on our Women in Sport knowledge platform, which ISCA created as a partner of the Alice Milliat Foundation's Erasmus+ project European Network for Promotion of Women's Sports.
Today, we are featuring two women – also from the UK – who are speaking out for women in sport and physical activity in the political arena in Europe: MEPs Emma McClarkin (ECR) and Julie Ward (S&D). ISCA caught up with them at the European Parliament to find out why physical activity is a big priority for them, their advice for women who want to be more active in the sport sector and how women in sport inspire them.
Emma McClarkin: We show real leadership in sport and can make a difference
Emma McClarkin has tackled sports governance issues in two of the world's biggest and most male-dominated football codes, rugby and football (soccer), having worked as a Government Relations Executive at the Rugby Football Union and having organised a conference and debates in European Parliament to push for FIFA reforms on the eve of the 2016 FIFA election. Last year, Emma was named Sport and Physical Activity MEP of the Year for her work in both the elite and grassroots sides of the sector.
"I was really proud to be the first recipient of the MEP for sport award last year and sport has really been a passion of mine," she says.
"I came from working in the sports industry before I was elected, and I really wanted to have an impact on the sports policy here inside the European Parliament because sport is so important to our communities and is such a passion for many people and it really improves our health and wellbeing."
Emma wants her experience from working in the sport sector to inspire other women to aim high and pursue careers in the sector.
"I would encourage any woman, not only to go out and take part in physical activity and sport, but also think about becoming part of the sports world. Being part of those people running and encouraging people in sport, volunteering in sport, because we definitely need to work on including participation for women more, particularly our young women, and I think we show real leadership in that field and can make a real difference. So go out there, ladies, and smash it!"
Check out the full video below
Julie Ward: Women in sport inspire me
Julie Ward loves being active. Despite working long hours when she's in Brussels, she still joins her MEP yoga group every Wednesday and squeezes in some swimming laps whenever she can. At work, Julie is a cultural activist and campaigner for human rights, and belongs to the European Parliaments' Committee on Gender Equality and Human Rights, and Committee on Culture and Education (CULT).
She tells us that sportswomen inspire her, and even though the battle is still on for equal coverage and pay in women's elite sport, the current boost of interest in women's sport in the UK has got her hooked on football.
"I'm also very engaged with the idea of women in sport, so I've been following some of the women's football teams in my own country. And, you know, they don't get so much media exposure, but they're absolutely fantastic and they are real champions for gender equality."
Check out the full video below
Visit the NowWeMOVE YouTube channel to see more videos of our visit to the European Parliament