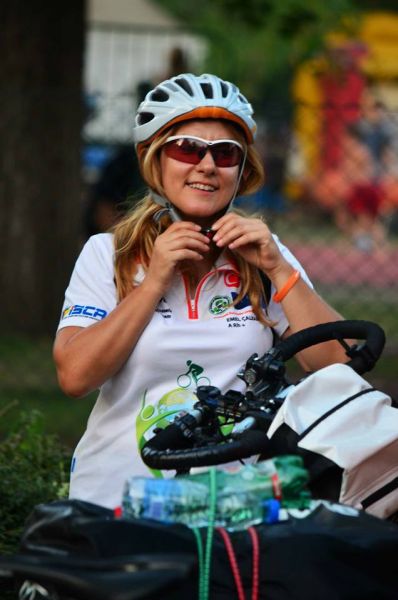 The NowWeBike team arrived in Croatia earlier this month, continuing its cross-border tour from Turkey to Brussels. Team member Emel Calkam tells her story about visiting Osijek, a town that reminded her of home…
"After we spent a very nice time in Novi Sad, Serbia, and exchanged many ideas related to various cycling events and to MOVE Week 2015, we cycled to Osijek, Croatia. This was the fifth border we crossed! The journey took us 120km of pedalling but our effort was rewarded. We arrived in the beautiful city centre of Osijek to find stunning buildings and a green landscape.
We were taken to the municipality to meet Mr. Ivan Virkic, the mayor of the city, and his team, who were waiting to give us a warm welcome. They had prepared gifts for us, with a special meaning to Osijek, and warm coffee was served on the table.
Mr. Virkic was wearing his NowWeMOVE shirt and seemed highly interested in the campaign, so we discussed and shared many ideas about how can we make it more popular and get people to be more active.
Later we had a press conference and went to see the old city of Osijek. Our guide was really nice and knew a lot about culture and history of the town. We learned that the Ottoman period in Osijek lasted for 160 years, so we have many common words and a similar taste in food. We were able to visit old churches and fascinating historical buildings, and on top of that we drank some "cyclist beer", a drink that is unique to Osijek.
The time we had in Croatia was very special to us and left us full of energy and enthusiasm for the rest of our journey. I am thankful to have learned so much about another community's history, whose people turned out to know so much about ours. Thank you!"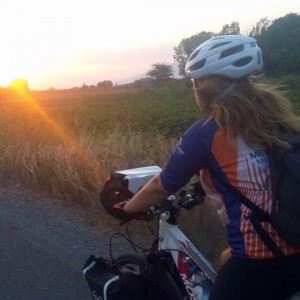 Emel Calkam is a distance road cyclist from Turkey and she has joined five cycling tours in her country. She is taking part in the NowWeMOVE campaign's NowWeBike cross-border tour as an example of sub-politics in risk society for her Master's thesis in Political Science. Emel likes trekking, literature, photography and travelling, but the bike is her true passion.
Learn more about NowWeBike at www.nowwebike.nowwemove.com
Find your MOVE at www.nowwemove.com and www.moveweek.eu