Discover our new blog section: "One inspiring story to read in one minute".
The concept is simple: in our busy and demanding lives, we don't have much time to spend on reading stories that could change our lives. But what if they only took one minute to read? That's why we have started a new, regular column presenting one-minute stories on people with ideas that can change our perceptions of physical activity.
Do you have a minute? If so, let me introduce you to Jessica Romeo, a French yoga blogger and life coach.
Her path to becoming a yoga ambassador started at a life-changing moment – when she started travelling and being aware of her mind and body.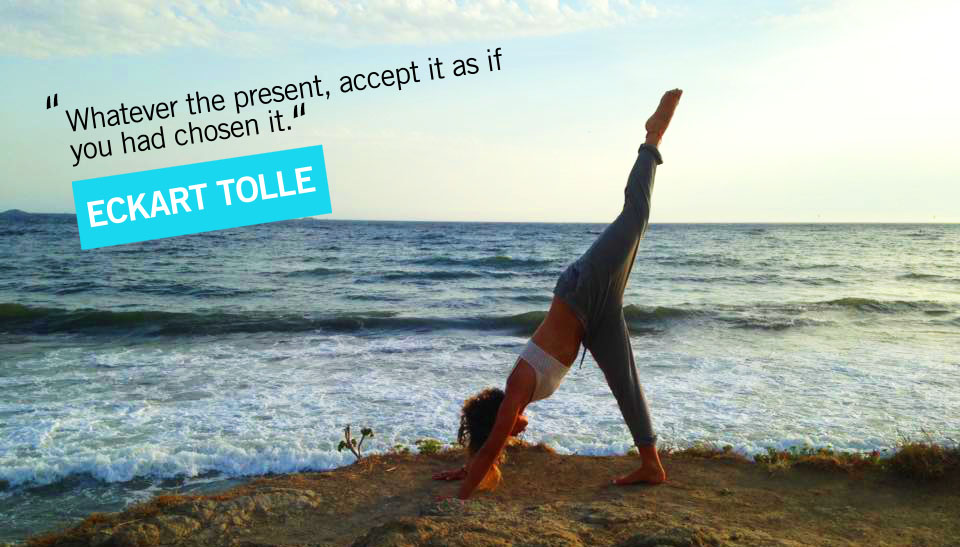 1) What did you do in your "other life"?
I used to work as a manager's assistant. I was responsible for devising and maintaining office systems, working with customers, customer service, orders, invoices… I studied for two years to get the opportunity to work in an office. Now I have left my desk and my computer for a nice orange mat and leggings – I'm a Yoga teacher.
2) What was the turning point to becoming who you are now?
My first travel (on my own) to Australia. It was only me and no one around to decide for me. I couldn't speak a word of English, but that pushed me to realise one thing: everything is possible in life when you decide what you want to do and not what others tell you to do.
I also discovered yoga during my first trip to Australia by following free classes online. And then yoga followed the path of my next travels to New Zealand, Samoa, Indonesia, and Southeast Asia to India where I realised it helped me to be someone more mature, confident, and courageous. At the end, I became a certified 200H Hatha Yoga teacher.
3) What are you doing now to promote physical activity/healthy lifestyle and why does it make you happy?
Now, as a yoga teacher, I'm giving private classes to my students at their own places. Beyond the physical part, getting flexible, doing a headstand, I lead them in their lifestyle.
In yoga, the body and mind are totally linked. We are more and more overwhelmed by the daily train of life, the stress of work, the fears, and the pressure we feel to satisfy our ego that we forget to live in the moment. We let ourselves be invaded by a flood of negative and confused thoughts and this can lead to tension, physical dysfunction and even disease.
Each of my sessions is personal and customised to meet the participants' expectations: to help them reconnect with their bodies, accept life's ups and downs, and find balance and joy throughout their life path. It makes me happy when I see the smiles on my students when the session is over and can feel their peaceful energies in the surroundings of their own homes.
4) Your tips, as a woman, a teacher and a trainer:
The first way to get healthier is to ask yourself for whom you want do it. It's really important to understand that what you want to change it only for yourself and not for others. Stop judging yourself by comparing your body and your lifestyle with other people. Understand that we are all unique in this earth and created with our own qualities and defects. This is part of your personality. Then, no matter what activities you choose, yoga, fitness, boxing or running, it's something that should correspond with you and attract you first.
And finally, remember when you are doing it, live in the moment. Enjoy the pain of lifting or being breathless or the sweat. Feel your body moving and your mind flowing!
If you have more than one minute and if you missed the last "One-minute inspiring stories", check out our last blog post: "One-minute inspiring stories: Debbie Rodrigues"
To find out more about Jessica Romeo's approach or to get more tips, visit her blog: www.jessicaromeoyoga.com