When it comes to MOVE Week 2014 figures, Bulgaria was extremely successful. And it was not only the capital Sofia that got into the action. Bulgaria's second largest city Plovdiv reached 81 events during the week of physical activity and its flagship event "NowWeDance" was the largest community event in Europe during MOVE Week 2014.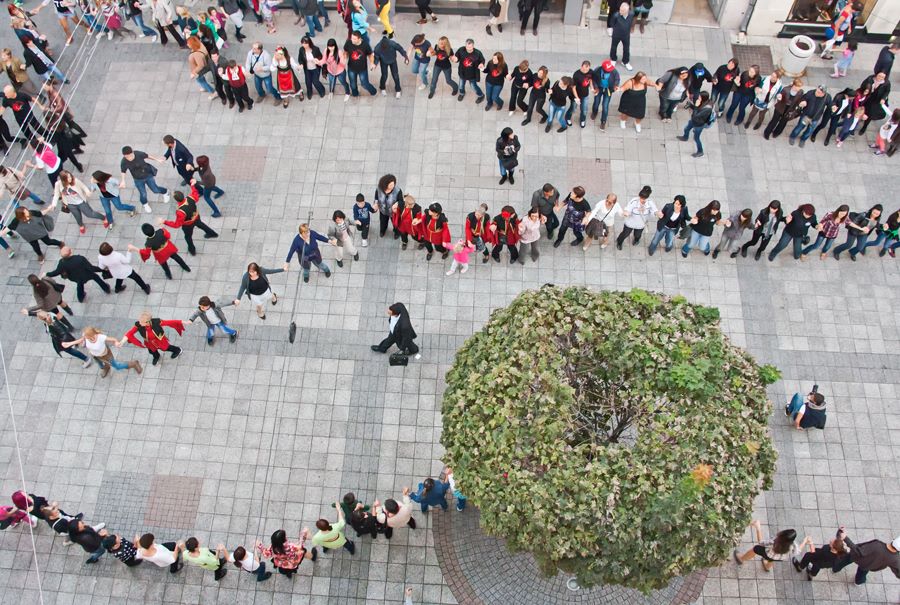 All together more than 5,500 participants, including 800 professional dancers and 21 dance clubs, took part in this event, which took place in the centre of the city, where both Plovdiv citizens and tourists participated in Horo – traditional Bulgarian dance. The event was organised by BG Be Active Association, an ISCA member and MOVE Week National Coordinator for Bulgaria.
There are several reasons why this event was such a success: the idea was innovative, it was well communicated, the location couldn't have been better and both partners and volunteers were highly engaged. Not to mention that the event was free of charge.
Check out the video of the largest community MOVE Week event in Europe and let its summer vibes brighten those gloomy winter days.