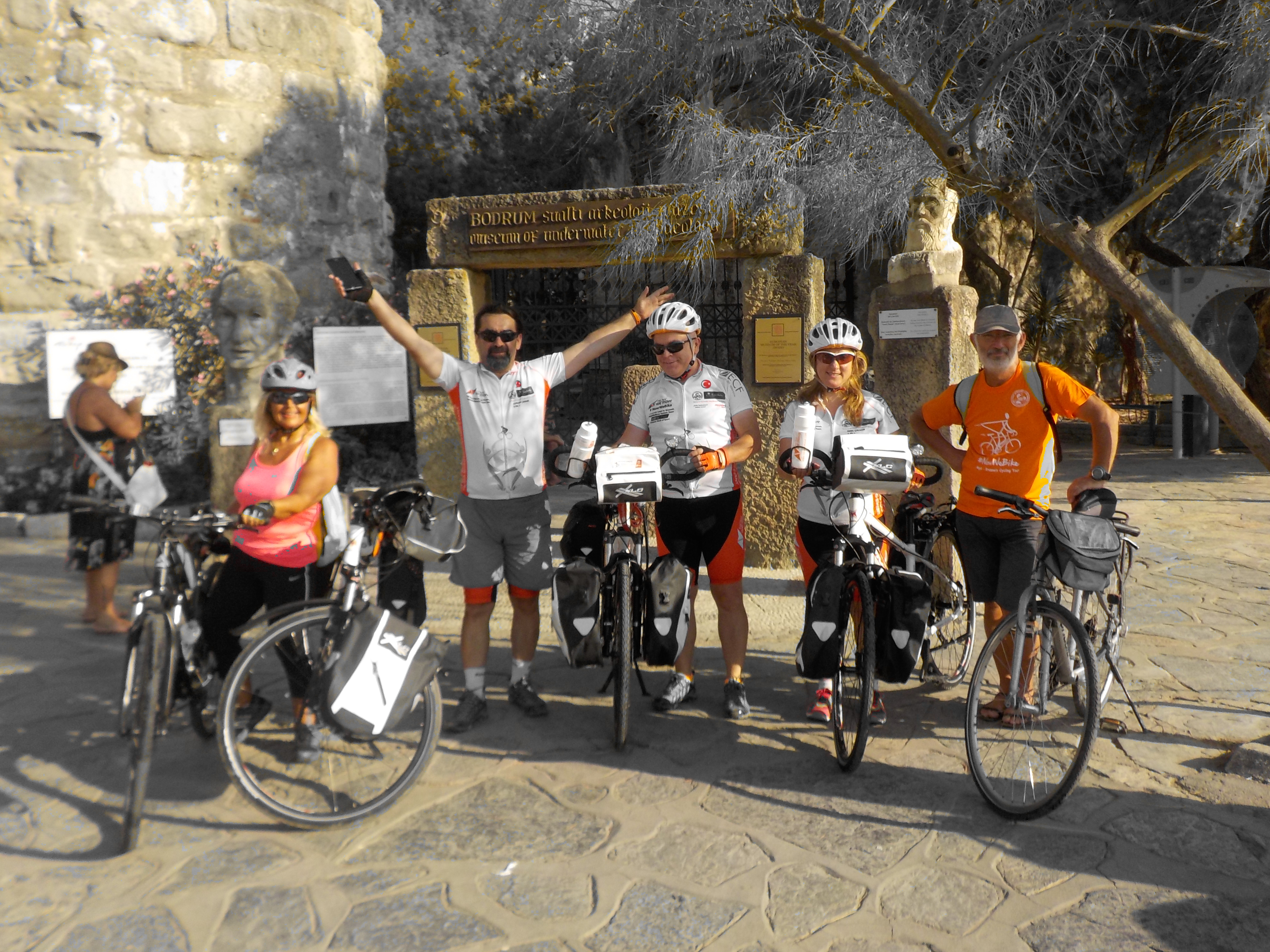 In upcoming weeks Emel Çalkam, NowWeBike blogger from Turkey will be the one sharing experiences from the NowWeBike tour. NowWeBike is part of NowWeMOVE campaign and will be taking place from 24 July to 9 September 2015. During those 7 weeks the team will cross 12 borders and cycle 2,700 km across Europe.
By Emel Çalkam, NowWeBike blogger
BODRUM BODRUM, a famous Turkish pop song by Mazhar Fuat Özkan was a melody we were singing while entering Bodrum.
NowWeBike team started to cycle in Bodrum Streets at 5 pm. We had a short cycling tour near the port. It was so enjoyable to cycle near the deep blue sea. Bodrum, a district and port city in the province of Mugla, is one of the most important touristic cities in Turkey. It has wonderful beaches, peaceful bays, beautiful nature and the place is also famous for its night life.
In ancient times Bodrum was called Halicarnassus of Caria and was famous for housing the Mausoleum of Mausolus, one of the Seven Wonders of the Ancient World. Bodrum Castle was built in the 15th century. The castle nowadays serves as a Museum of Underwater Archaeology, biggest archaeological museum in the world hosting several cultural festivals throughout the year.
After cycling in Bodrum Streets, we went to Trafo to visit the mayor Mehmet Kocadon. Feridun Ekmekci conducted a press meeting regarding NowWeBike tour and stressed the importance of having healthy active life for fighting against inactivity time bomb. What surprised us pleasantly was cocktail party for Nowwebike team organized by Bodrum Municipality and BBK (Bodrum Cycling Club). We met people from different associations such as Bodrum Cycling Club, TURSAB and Mugla Cycling Association. After we had a nice chat about NowWeMove campaign, NowWeBike initiative, ways of healthy active life and cycling routes.
For more information about NowWeBike tour, the team and side events visit our website