On the 5th of June this year the first European No Elevators Day was held in different cities around Europe. Brussels was no exception to the occasion and multiple organisations and companies participated in the newly developed initiative.
The participants were very active on the social media promoting their efforts on the day and were very motivated to get more of their employees to take the stairs. One of the biggest participants – BASE company – closed down 3 out of 4 of the elevators in their building.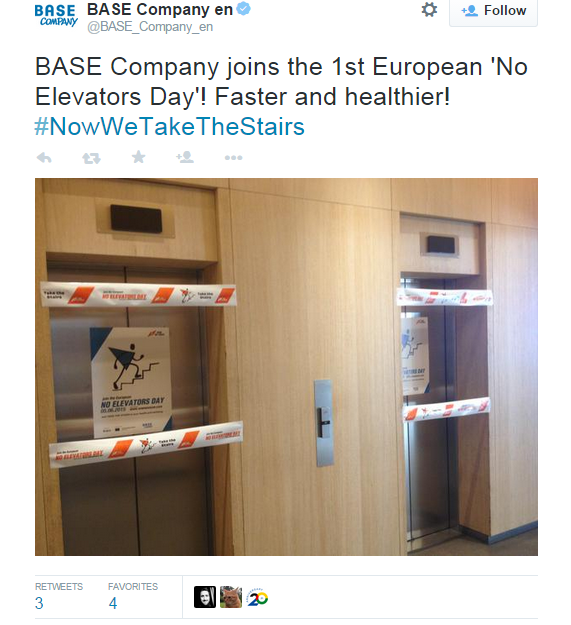 Other participants such as Cambre Associates made it into the occasion to show real team spirit and have fun!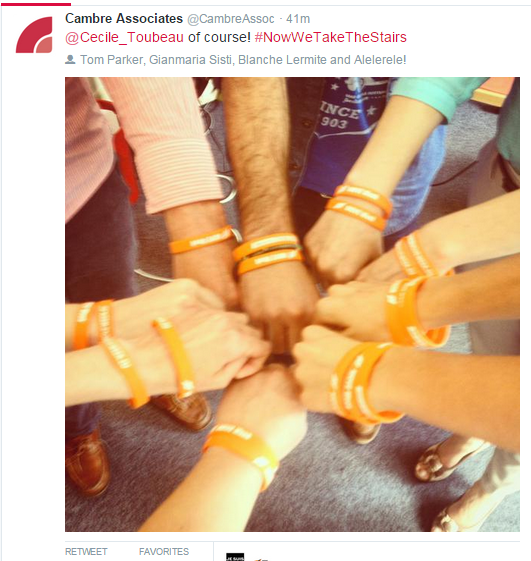 On the day ISCA activists were out and about in the city promoting the usage of the stairs near metro stations and the city center. People in the city were very interested in the girls in orange t-shirts blocking their beloved escalators, but took it with a smile and were encouraged to use the stairs!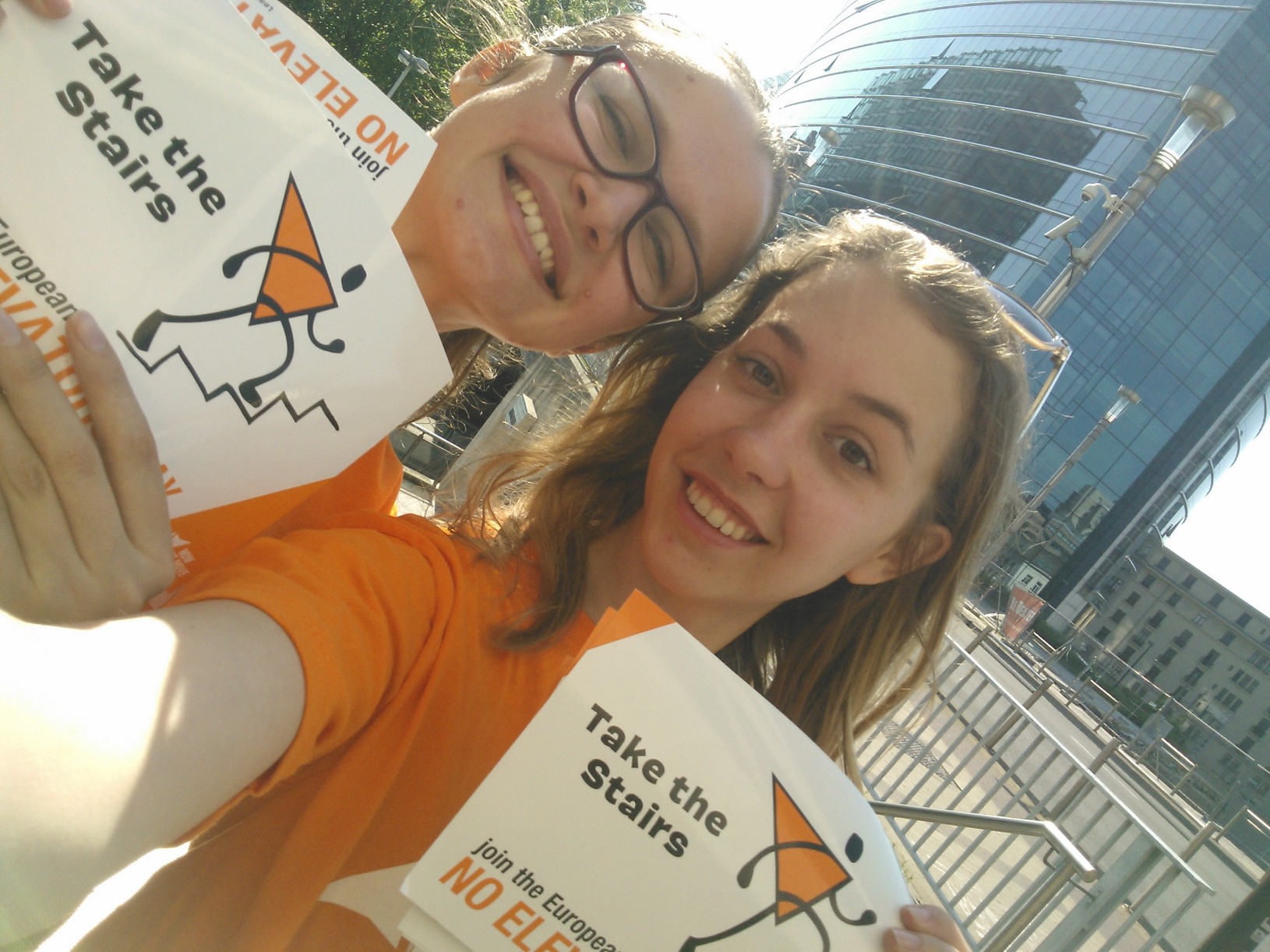 We would like to thank all the participants for their support!
Till next year!
Keep on moving