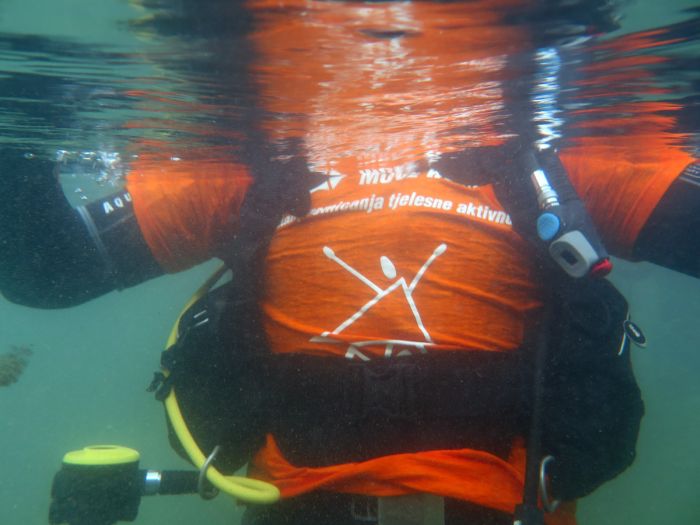 By Kristina Sekulic, Croatian MOVE Agent
In Duga Resa, a small town in Karlovac county in Croatia, one MOVE Agent took the MOVE Week a step – under!
The Underwater Activities Club Vodomar (meaning Kingfisher) gathered local school children on the bank of River Mrežnica to educate them on diving and ecology and to demonstrate their diving skills by going underwater in the river. Over 100 children, teachers and other citizens watched as they took a dive with an orange twist – each wearing a MOVE Week T-shirt over their diving suit!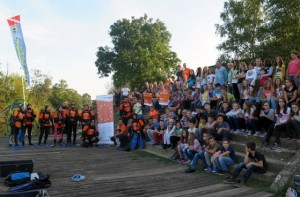 "We want to show our citizens that sport activities can be made underwater as well! Since water is denser than air, underwater activities require twice as much energy and make excellent physical excercise. So our choice is sport activities combined with beautiful underwater landscapes that give us an unforgettable feeling after every dive," Mr. Nikica Spudić, the club secretary, says.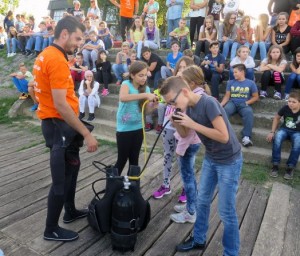 UAC Vodomar is well known for their volunteer work in the field of ecology of rivers and cooperation with The Croatian Mountain Rescue Service. They are ambassadors of the idea of combining diving sport with volunteering and ecology and have been a valuable asset to the Croatian MOVE Week 2015.
See the video here