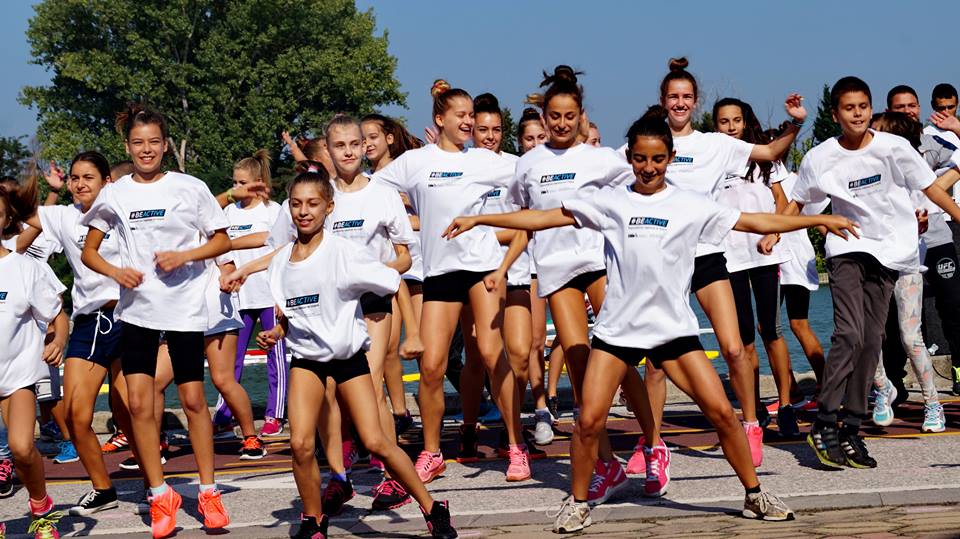 BG Be Active Association, coordinator of MOVE Week in Bulgaria, and the Municipality of Plovdiv organised the official opening of the European Week of Sport and MOVE Week in the city on 14 September 2015. The ceremony was attended by the Minister of Youth and Sports, Krassen Kralev and Bulgarian athletetics star Ivet Lalova.
Over 300 children from the sport school "Vassil Levski" took part in the celebrations along with their teachers and coaches.
The organisers created a rich, active program for the big event which included basketball, badminton, boxing, wrestling, weightlifting, volleyball, rowing, canoeing, judo, athletics, gymnastics, shooting and rhythmic gymnastics. The FlashMOVE dance was performed by everyone – to promote, to unite and to have fun!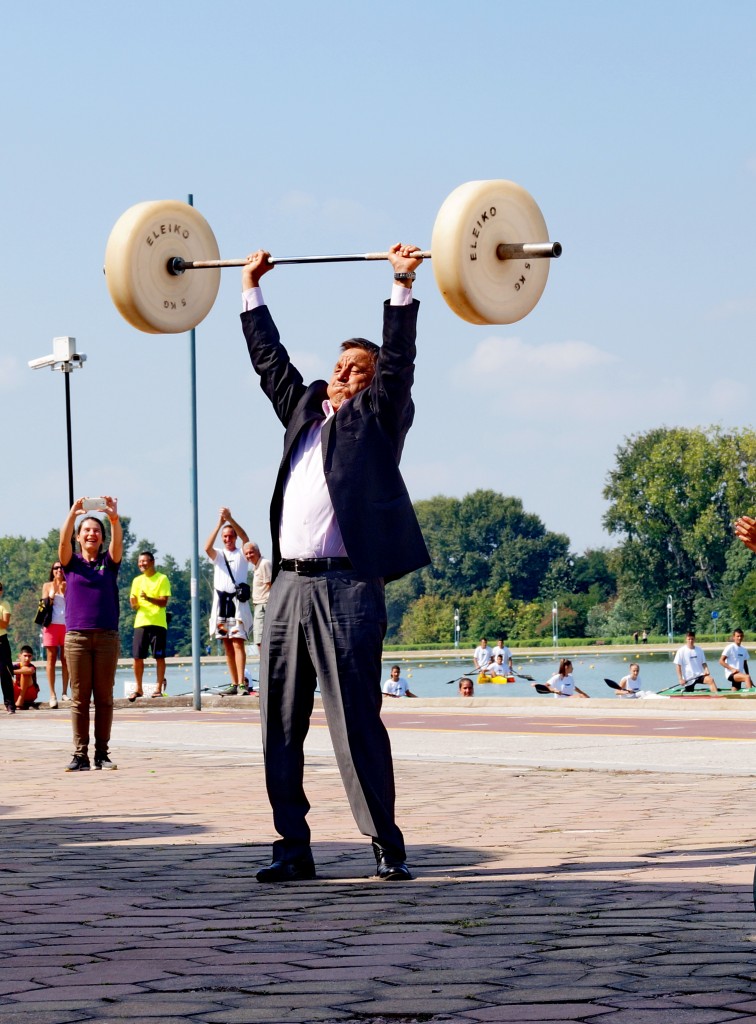 After Petar Zehtinski (well-known former football player and a current Deputy Mayor of Sports, Youth and Social Activities in Plovdiv) demonstrated impressive power-lifting skills dressed in his suit, the event came to an end with a mass-crossing of the famous rowing canal of the city.
The simultaneous opening of MOVE Week and the European Week of Sport caused great excitement for all organisers, partners, volunteers, participants and crowd. And what's more motivating than all of the people smiling and looking forward to the next two weeks of MOVEment!
At this point MOVE Week has more than 3,500 events registered on the official website. The number is growing every minute, so check out the events program daily to find your MOVE in your country!
The European Week of Sport and MOVE Week in Plovdiv started on September 14 and will end on September 27.
#FindYourMOVE at: www.nowwemove.com and #BeActive!