Have you ever heard that walking is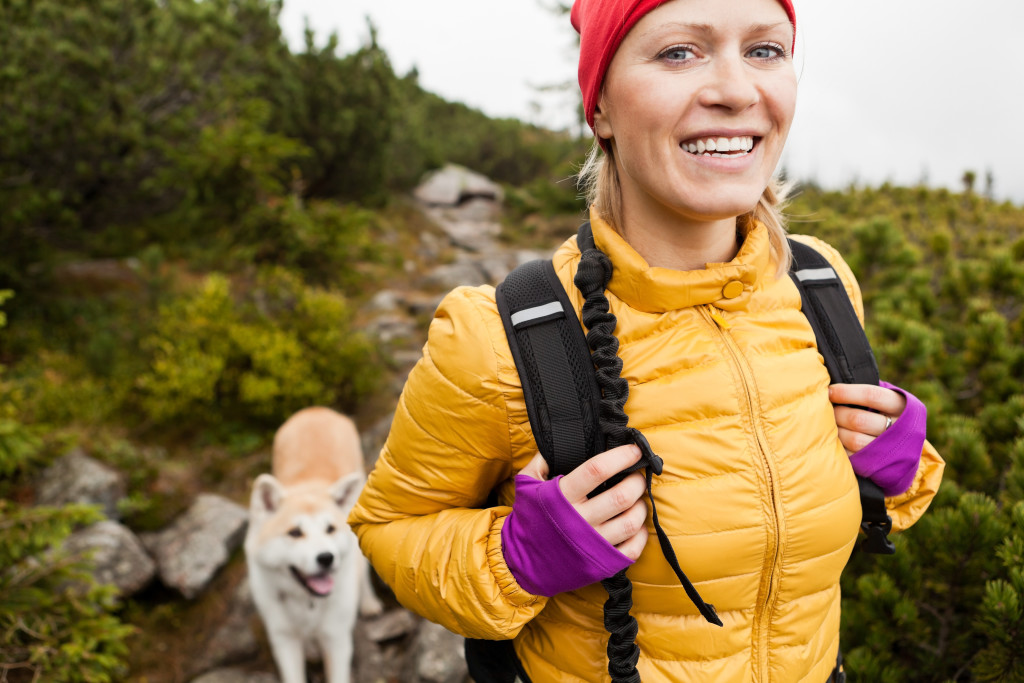 one of the easiest and least expensive ways to stay physically fit, get slim and, not least, stay healthy?
And because of this, walking is the perfect exercise for many people. All you need is proper walking shoes, your favorite walking route and a few tips to get the most out of it!
Pick your favourite soundtrack to your exercise! The up-tempo beats of jazz, rock, pop, hip-hop, and many other genres, will complement your walking rhythm.
Make it social and keep going! Walking in groups will keep you motivated and increase your walking pace.
Stay hydrated! Keep in mind that our bodies are composed of approximately 66% of water and when it comes to a walking workout, drinking water balances your input (liquids) and output (sweat).
Fuel up beforehand! Your body needs energy so feel free to consume easily digested and healthy carbohydrates such as whole-grain cereals, low-fat or fat-free yogurt, whole grain pasta, brown rice, fruits and vegetables.
Use a good walking posture! Straighten up your back and chest, look forward and not to the ground, get your shoulders down and relaxed, tighten up your buttocks and start walking!
Explore! Get outdoors, take a good look around your neighborhood or even a new one, follow a natural trail, go to the park, pound the pavements or visit a shopping mall if there are unpleasant weather conditions.
Become a goal-setter! It will boost your motivation, make sure you evaluate your progress and readjust, if needed.
Alternate your walking routine to avoid dullness! Choosing different days for walking to work, school, etc. combined with diverse routes and pace can boost the effectiveness of your walking workout.
And don't forget your breath! Breathe naturally, inhale more oxygen! Breathe in, breathe out, walk faster and keep going!
So, why don't you get started right now? Wear your comfortable sneakers and find your move! Take your walking a step further and add some stairs to get your heart rate up. You can also get other people moving by registering as an ambassador for the No Elevators Day on 13 May or organising your ideal physical activity as a MOVE Agent during MOVE Week from 23-29 May.
European No Elevators Day and MOVE Week are part of the NowWeMOVE campaign. #NowWeMOVE
Learn more about the campaign: https://www.nowwemove.com/
Learn more about MOVE Week: https://www.moveweek.eu