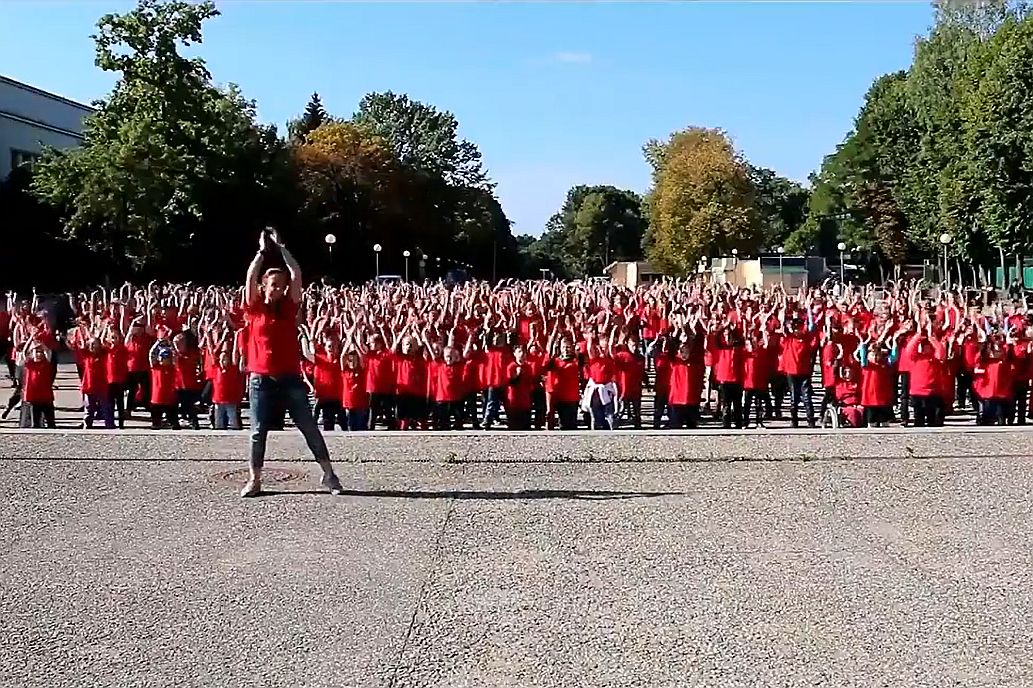 The most active day in Europe – 27 September – proved that moving doesn't have to be difficult. Different countries found ways how to activate the people: gyms and sport clubs opened their doors, people were encouraged to take the stairs.
In Kaunas, the Lithuanian Sports University organised a FlashMOVE using a simple choreography that is suitable for everyone.
Goda Mankuté, a MOVE Agent from Lithuania, said that this year's event successfully brought together hundreds of people.
"According the registration and T-shirts which we gave to the participants there were 745 people," she said.
Different age groups, boys and girls, men and women – this FlashMOVE proved how easy it is to MOVE people.
The FlashMOVE also made an appearance at UN City in Copenhagen – check out the video below.