We already talked about the health benefits stair climbing brings but we have a few more things to share with you!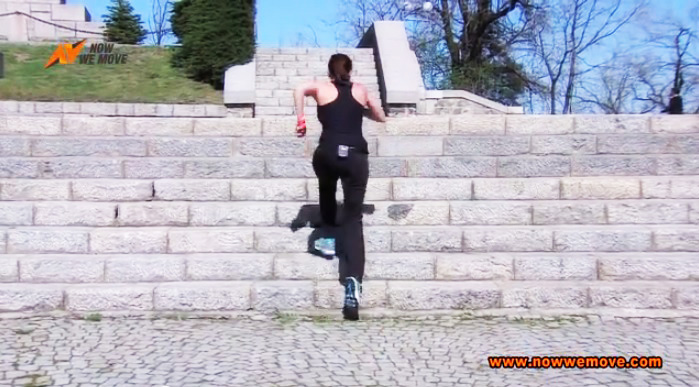 Stair climbing is an intense but not harmful exercise and also one of the most effective methods of preventive medicine.
Almost all competitive athletes are often asked by their coaches to charge up the stadium stairs to get in a better shape and be successful!
Before modern stress-testing methods were a fact, walking up the stairs with a patient was the way to check their cardiopulmonary function (the function of the heart and the lungs).
Nowadays heart patients' fitness level is still tested by taking two or three stair flights.
One more special fact about taking stairs?
Canadian researchers monitored seventeen male volunteers in good health, all of them around the age of sixty-four. They were lifting weights, going up the stairs or walking briskly. The most intense exercise turned out to be the stair climbing! It was two times harder than the walking and 50 percent more challenging than weight-lifting or walking on an incline.
Any kind of movement is a step forward to a better health:
Walking DOWN the stairs is also beneficial and it's easier for the heart. It's not going to make you more fit and won't shed fat because it requires less energy than walking up, but it will engage other muscle groups and this will be another contribution to your lower body.
Going down the stairs can also improve balance but it is not suitable for everyone, as elderly people might often find it challenging – in this case you just have to grab the rail and keep on moving.
Make it a stairway to health by joining the European No Elevators Day !
Here you can find more about the benefits of taking the stairs and here  you can learn how to turn any staircase into a gym of your own!
Find your move at: http://34.77.57.47/ and https://moveweek.eu/