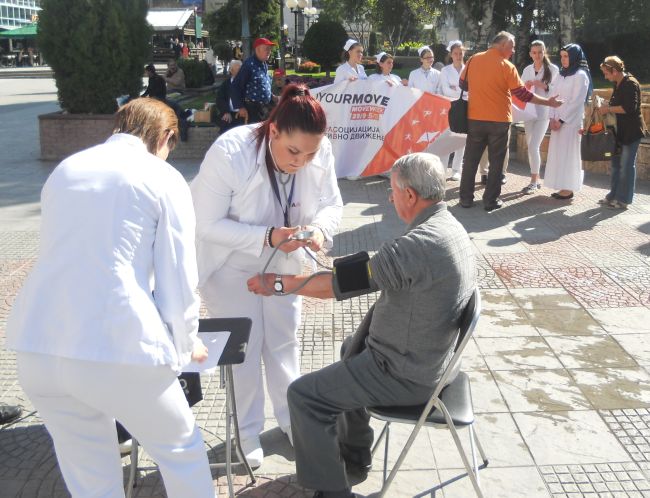 By only the second day of MOVE Week 2014, the former Yugoslav Republic of Macedonia's coordinators from ISCA member GARD had managed to engage the government, health and education sectors in MOVE Week events.
"The idea of MOVE Week in the former Yugoslav Republic of Macedonia was presented to around 5000-6000 participants in different places in fewer than 24 hours," GARD's Goran Ilievski mused yesterday. And this is only the beginning…"
It started with an event that may be a traditional form of physical activity in the former Yugoslav Republic of Macedonia, but is well and truly an innovative concept when it comes to MOVE Week: the annual apple picking festival in Resen (Prespa jabolkober).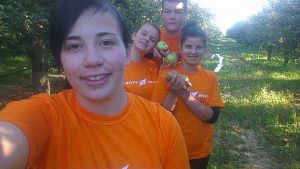 The Macedonian organisers used the festival as a timely occasion to open MOVE Week in front of an audience which included prominent government representatives, NGOs, the diplomatic corps, guests from neighbouring countries and the city Mayor, who was presented with a MOVE Week t-shirt as part of the ceremony. Resen is continuing its celebration of MOVE Week with many schools taking part this week.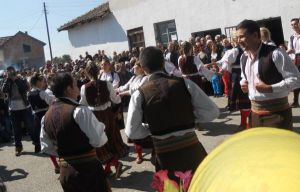 The village of Bajlovce in the north-east of the former Yugoslav Republic of Macedonia also started MOVE Week with a feast of traditional physical activity, games and dances (pictured left), linking MOVE Week with this traditional festival for the first time.
Nearby in Kumanovo, a local school of medicine brought MOVE Week into a different light again (picutred above), with its students measuring citizens' blood pressure and blood sugar and taking the opportunity to conduct a survey about recreational physical activity with them.
This combination of tradition and cross-sector involvement has made the former Yugoslav Republic of Macedonia's contribution to MOVE Week one of the most unique in Europe. And there are still four days left…
Find out about more events in the former Yugoslav Republic of Macedonia here