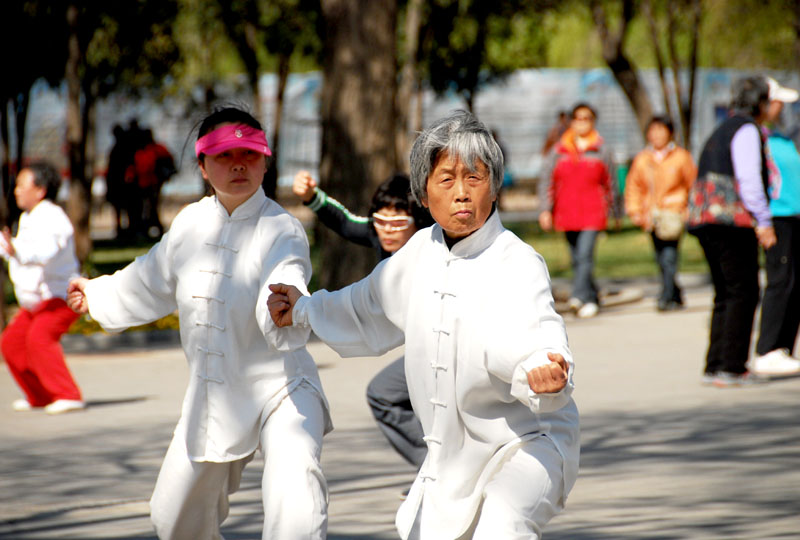 By Herbert Hartmann, leader of the MOVING Age Network
"Love Your Bones and ensure a fracture–free, independent future for all". With this slogan the World Osteoporosis Day is being celebrated today, 20 October.
Many scientific studies give evidence of the positive effects of physical activity and sport in counteracting osteoporosis and its consequences, like fractures. Bone strength and bone mass can be improved already at a younger age, but also after skeletal growth. Particularly among elderly people, doing physical activity to counteract bone weakness is a must. Physical activity's stimulation of basic functions such as coordination and balance, in addition to developing muscular strength, can reduce the incidence of falls, and hence the incidence of fractures, among the elderly.
The physical activities most suited to the elderly that help prevent osteoporosis are regular walking and Nordic walking and cycling on flat areas.  Some special exercise programmes have also been created, such as resistance and balance training, as well as moderate aerobic exercises.
International and national networks have been established particularly for programmes on prevention of falls, such as "ProFaNE" (Prevention of Falls Network Europe) www.profane.eu.org  or in Germany "Sturzprävention. Trittsicher durch's Leben" (www.svlfg.de ). Some sport organisations with a focus on health enhancing physical activity (HEPA) play an important role within these networks, such as ISCA member the German Gymnastic Federation, which runs evidence-based exercise programmes such as "Stable and Robust.
ISCA's "MOVE Age Network" is a platform for organisations in the area of physical activity and sport for elderly people. It encourages its partners and other entities taking care for Active Seniors to use the World Osteoporosis Day to become more active in this field of action.
If you need more information and support you can contact the leader of the MOVING Age Network Prof. Dr. Herbert Hartmann hartmann-bensheim@t-online.de