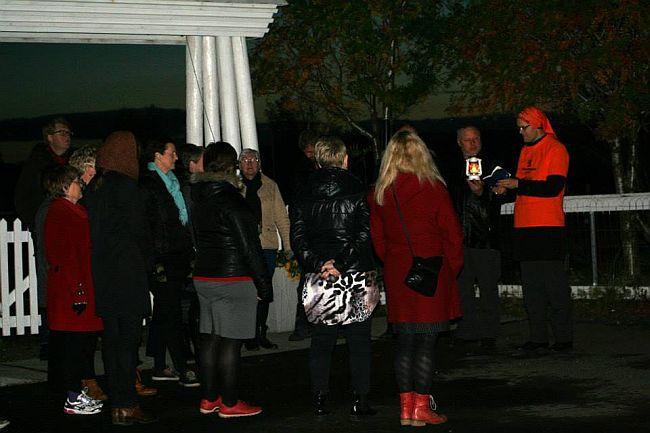 MOVE Week 2013 award winning municipality Fljótsdalshérað in the east of Iceland kicked off MOVE Week 2014 in Iceland with a unique ceremony featuring the local reverend from Egilsstaðir's church.
It may have looked like Reverend Þorgeir Arason was leading his church on a leisurely stroll to evening mass, but a closer look at his attire told a different story. Donning Iceland's MOVE Week buff and the trademark bright orange MOVE Week t-shirt, he was instead on a mission to promote Europe's biggest community sport and physical activity event.
Reverend Arason's walk to the official MOVE Week opening ceremony in Iceland marked the start of an action-packed week of activities organised by MOVE Agents all over the country, including Egilsstaðir.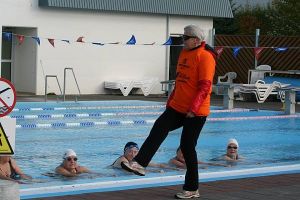 Youth and sport for all organisation UÍA has already published some pictures from the opening ceremony (above) and the first activities from Egilsstaðir (left) on its Facebook page. Local seniors were in the spotlight on the opening day, braving the chilly autumn conditions to do some aquarobics, mini golf and Nordic walking.
UÍA writes that MOVE Week captures the essence of what physical activity means to grassroots sport organisations like themselves:
"MOVE Week is a time to move together – not to be first, not to change our shapes, not to fend off guilt caused by kilograms or calories, but simply because it is wonderfully entertaining."
Iceland has now reached an impressive 206 events on the official tally, making it the most active MOVE Week country in Northern Europe and second most active in Western Europe.