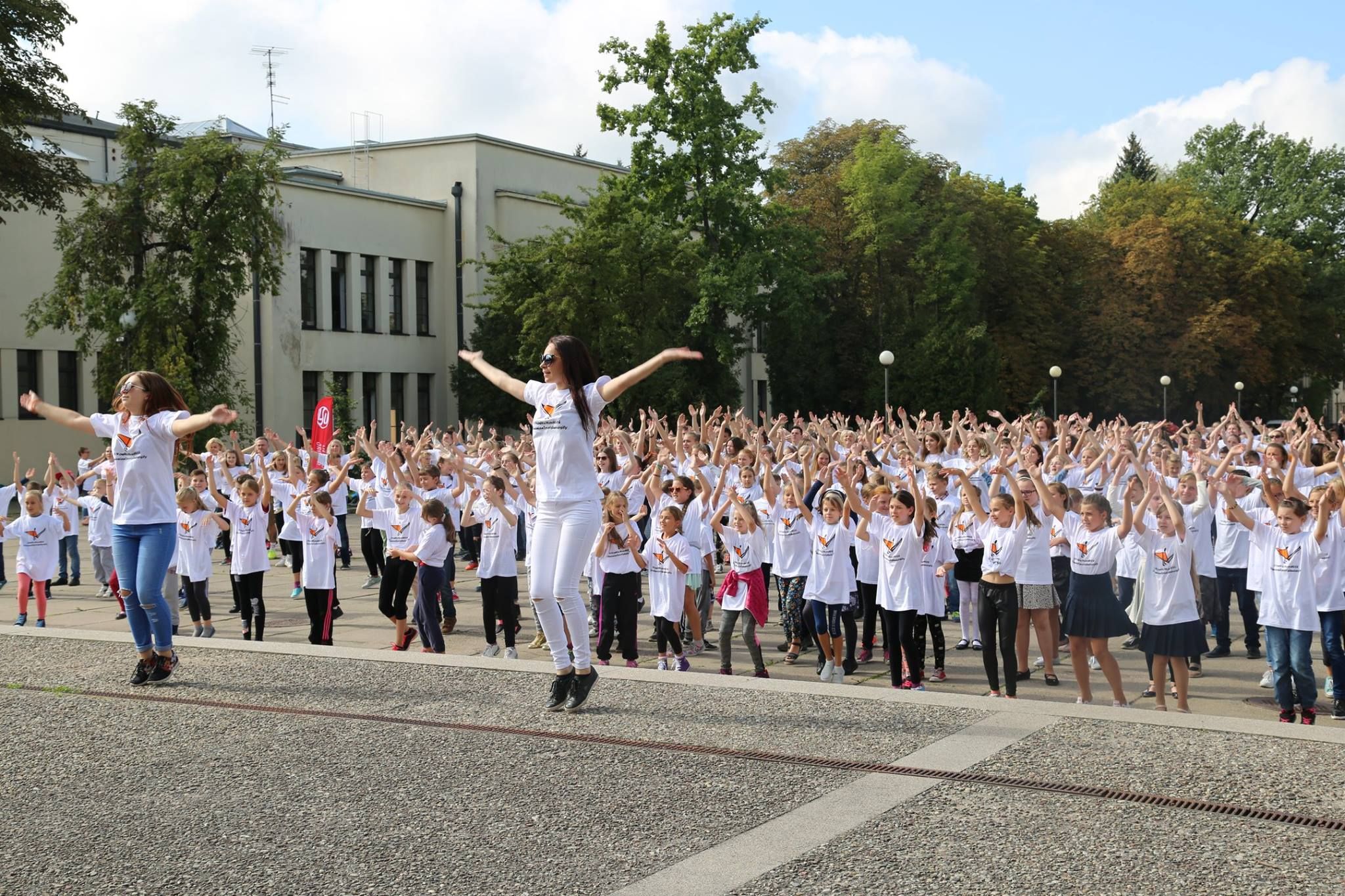 We have stopped moving. We sit and drive everywhere – "nothing" is what we do, and we are doing nothing a lot. This is a big problem as a lack of physical activity can cause serious health problems.
Lithuanian Sports University's goal is to promote physical activity among its students. We try to provide opportunities for young people to spend their leisure time in an active, meaningful and healthy way, and to develop their sense of community through sport. We organise around 15 sport events every year and all of them are for free.
In 2015, we decided to include the NowWeMOVE campaign's FlashMOVE in our programme for the first time and we got a pleasant surprise as we gathered 500 participants. Great feedback and youth interest pushed us forward. Since then the biggest annual European flash mob event, the FlashMOVE, became a tradition to start the new academic year.
All young people need recognition and sociability. They want to be a part of something and, due to this event, our young participants have met new friends and experienced good emotions. It has increased the communication between high school students and university students and the most important thing is that these young people are spending their leisure time in an active way.
This year we will join the most active day in Europe as well. On 27 September we will move to the same rhythm as all of Europe. We are planning to gather more than 500 participants – pupils, older students, lecturers and teachers. Preparation started last week and almost 400 participants have already registered for the FlashMOVE.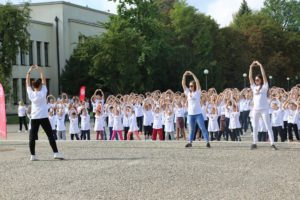 Last year the coach of the dancing group "ChilliDance" and Kaunas' "Zalgiris" cheerleader – Milda Treigienė created a very friendly, relaxed atmosphere and persuaded people just to dance from the heart like no one else is watching them. This year she will do the same.
Goda Mankute, a MOVE Agent from Lithuania says, "We are glad to cooperate with the International Sports and Culture Association (ISCA) and to contribute to their initiated NowWeMOVE campaign, because our goal is the same – a physically active society. I invite all of you to join the biggest European flash mob event and to promote sport and physical activity. Change takes time, but together we can create opportunities for everyone to engage in sport and physical activity and stop the physical inactivity 'pandemic'".
Article and photos by the Lithuanian Sports University