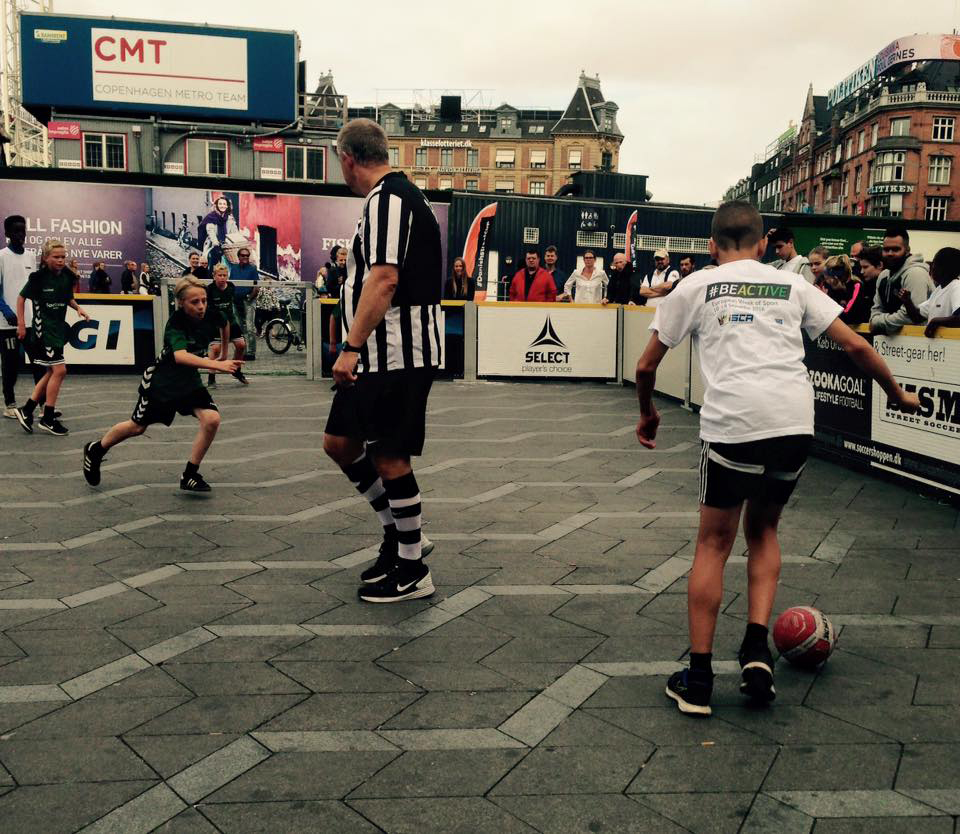 Adapted from an article in Danish by DGI Underground's project coordinator for street sport Helle Nymann Jensen
With over 220 Danish Street Cup final participants, 35 freestylers and 40 panna players packed into Copenhagen's City Hall Square, Denmark's street sport festival gave a unique atmosphere to the European Week of Sport on 17 September.
The participants joined the world's best panna player, Soufiane Bencok, in showing their moves to the audience of 5000 passers by and street sport enthusiasts throughout the day. The team and indiviudal events ran one after another to hip hop tracks and live music from local rappers Fouli, Edon and Semih Yetkin.
Ever been asked to do a 30-second elevator pitch to promote your organisation or event? DGI Underground let its video camera and some savvy editing do the talking. Check out its video below dedicated to the #BeActive message and the love of street sport.