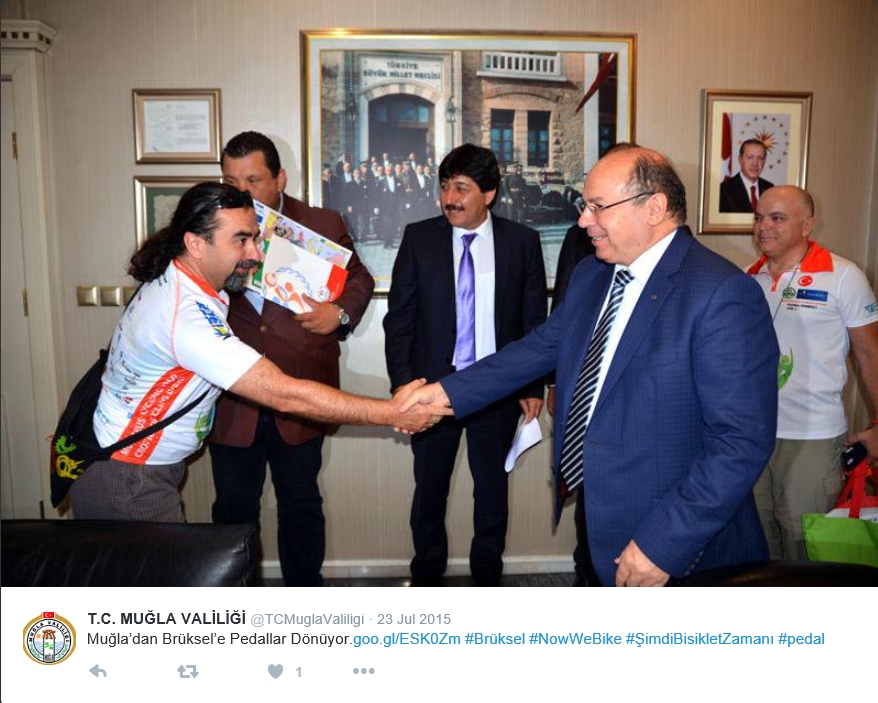 Local authorities, the Journey of Hope has put your city on its map – this is a great chance to celebrate!
What better way to welcome the team than with an official greeting from your local mayor? Show your support for physical activity and active transport and show the way forward for the Journey of Hope.
Don't let the Journey of Hope pass by your city
Register your event at https://nowwebike.nowwemove.com/
Want more ideas? Check out:
Journey of Hope event idea 1: Organise a live Q&A with the team
Journey of Hope event idea #2: Organise a side event for your community to join in
Journey of Hope idea #3: Show off your city's landmark
Visit the official Journey of Hope website for more information and see if the tour will stop in your city. NowWeBike! #journeyofhope
The Journey of Hope is co-funded by the European Commission's Erasmus+ Sport programme and promotes the #BeActive message.