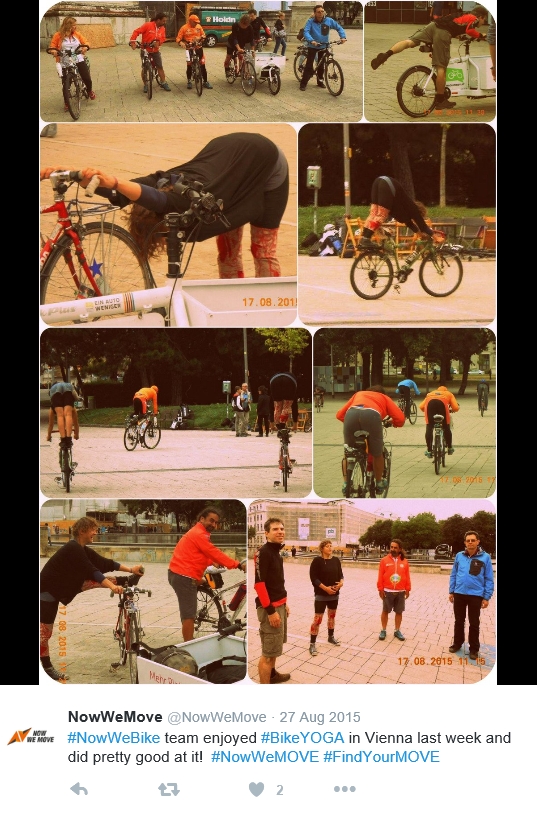 Want more members for your cycling club?
Or more people signing up for your fitness classes, biking workshops or other activities? Or do you just want to show them what you can do? Organise a side event to greet the Journey of Hope team when they arrive and create a buzz in your city. Make sure you get the local authority's approval before you showcase your event in public spaces – once you have it, just go for it and get noticed!
Don't let the Journey of Hope pass by your city
Register your event at https://nowwebike.nowwemove.com/
Want more ideas? Check out:
Journey of Hope event idea 1: Organise a live Q&A with the team
Journey of Hope event idea 3: Show off your city's landmark
Visit the official Journey of Hope website for more information and see if the tour will stop in your city. NowWeBike! #journeyofhope
The Journey of Hope is co-funded by the European Commission's Erasmus+ Sport programme and promotes the #BeActive message.