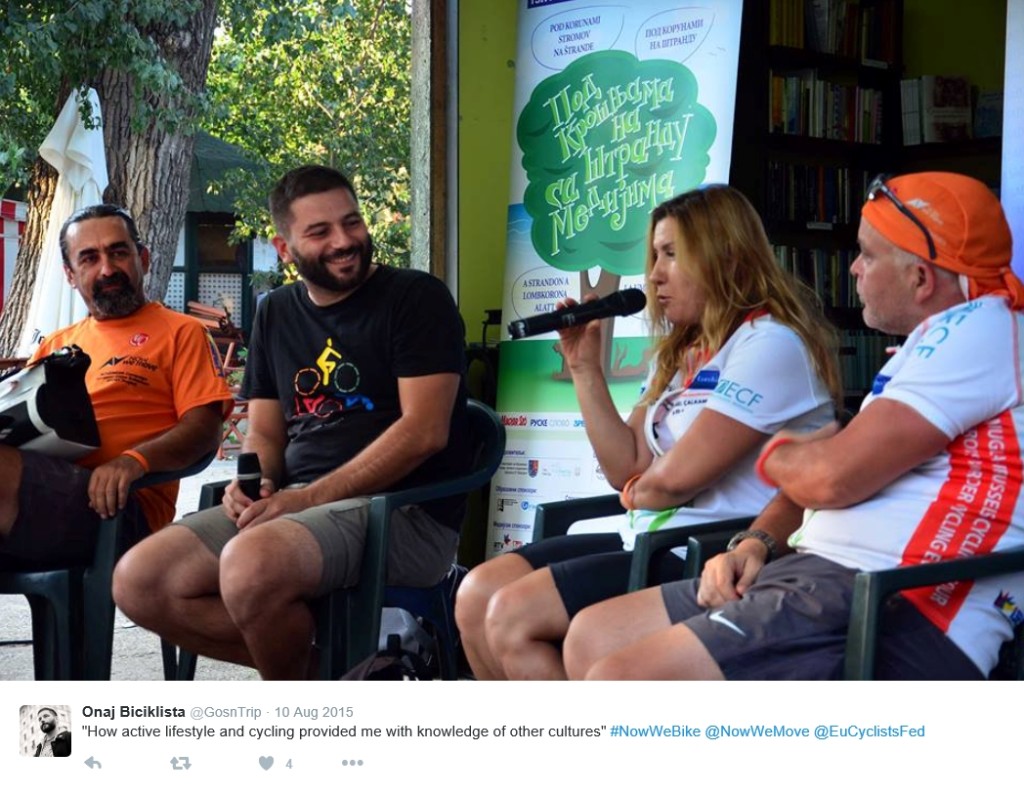 What's it like to ride across Europe for 31 days?
Local municipalities or city councils, gather your community on its favourite square and invite them to ask the team all about their adventure. Find a translator who can help if your locals have trouble understanding English. Make sure they also know they can bring their own bikes and ride with the team as they depart your city.
Don't let the Journey of Hope pass by your city
Register your event at https://nowwebike.nowwemove.com/
Want more ideas? Check out Journey of Hope event idea #2: Organise a side event for your community to join in
Visit the official Journey of Hope website for more information and see if the tour will stop in your city. NowWeBike! #journeyofhope
The Journey of Hope is co-funded by the European Commission's Erasmus+ Sport programme and promotes the #BeActive message.