NowWeMOVE celebrates the International Day of Persons with Disabilities
Isotta Rossoni is passionate about social causes and has volunteered for various NGOs in Italy, the UK and Malta.  In her spare time, Isotta loves to exercise and keep fit by running, practicing pilates and yoga and teaching Zumba. She believes not only that sport should be accessible to all, but also that kids and adults who have been through difficult experiences, and face various challenges in their daily lives, can benefit from having fun and working out together. Recently, she participated in a fundraising event for the Special Olympics, giving a Zumba session for children and adults with intellectual disabilities. Today, she shares that story in recognition of the International Day of Persons with Disabilities.
In the past four years working as a Zumba instructor, I have taught a variety of students, including working women, mothers, university students, young professionals and children.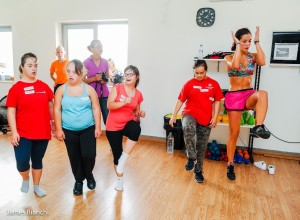 The reason why I got into it in first place is that I enjoyed the spirit of the classes. What I have always found appealing about Zumba is the lightheartedness, the positive energy, and the friendly atmosphere among participants. Many Zumba choreographies involve striking 'crazy' moves, 'shaking it', shimmying the shoulders, being self-ironic… Students are encouraged to let loose and feel the music. Instructors face their class whilst teaching, because the main objectives are to work out and have fun together, as a team.
Recently, I gave a Zumba session for Special Olympics Malta, an NGO offering training in thirteen different sports disciplines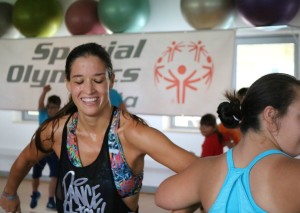 for children and adults with intellectual disabilities. Like with every first class, I was uncertain what to expect. In my experience, some people fall in love with Zumba straight away, others get into it gradually, and for others the magic just doesn't happen. When you're teaching one class and one class only, you wish for it to be as memorable and enjoyable as possible, you hope for people to leave with a big smile on their faces, happy, satisfied and energised.
As I often do with first classes, I started off with a short introduction about Zumba: have fun, don't worry about getting all the moves right, feel the music, go at your own pace, enjoy yourselves! Never was a pep talk less needed: as I turned the music on, the 20 or so students started smiling, cheering each other on, and MOVING. There was no hesitation to get on the dance floor and be outrageous.
I have seen many participants battle precisely with this: suspending their self-consciousness. As we leave childhood behind us, transitioning into adolescence and adulthood, we change and develop physically, intellectually, and 'socially'. We increase our social interaction, and as a result become more conscious both about who we are, and about how others see us/think of us. This is the natural and ordinary course of things. Yet in the process, we also partially lose the ability to express ourselves regardless of others. We lose some of that spontaneity that allows us to be ourselves – to be silly, funny, serious, emotional – without worrying what judgments the people around us will make about us.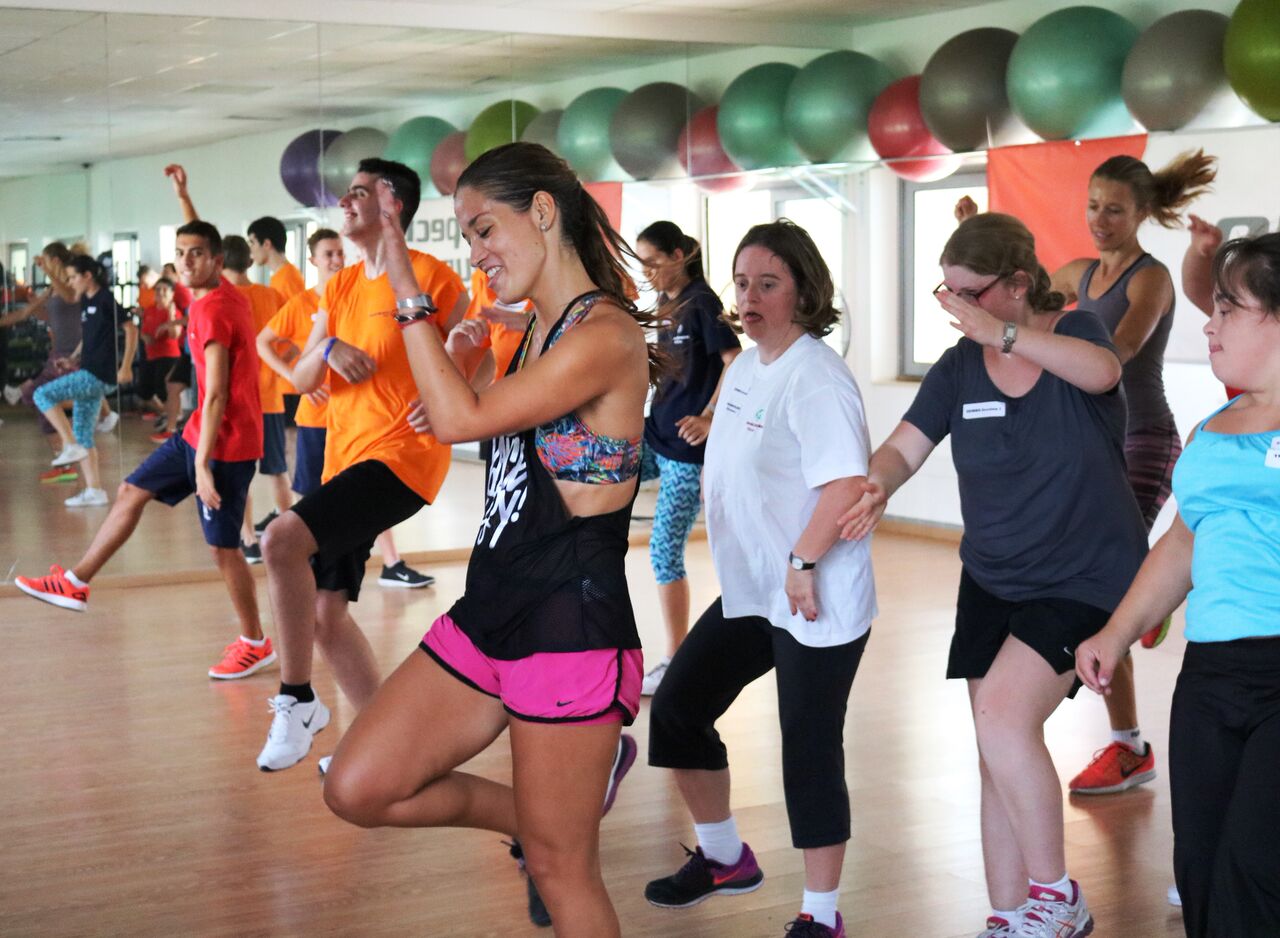 The term 'disability' is generally used to describe a physical or mental impairment/incapacity of some kind. Disability poses many challenges, which only the people facing it and their loved ones can really and truly grasp. However, what I saw during my Zumba session was not disability, but just the opposite: I witnessed adults and kids express themselves without any reservation, doubt or insecurity. I saw the ABILITY to be spontaneous, open and free. An ability that is so often underrated and lost in today's world.
For more inspiring stories, read our "One-minute inspiring stories" here and here.
For more information on the Special Olympics click here.