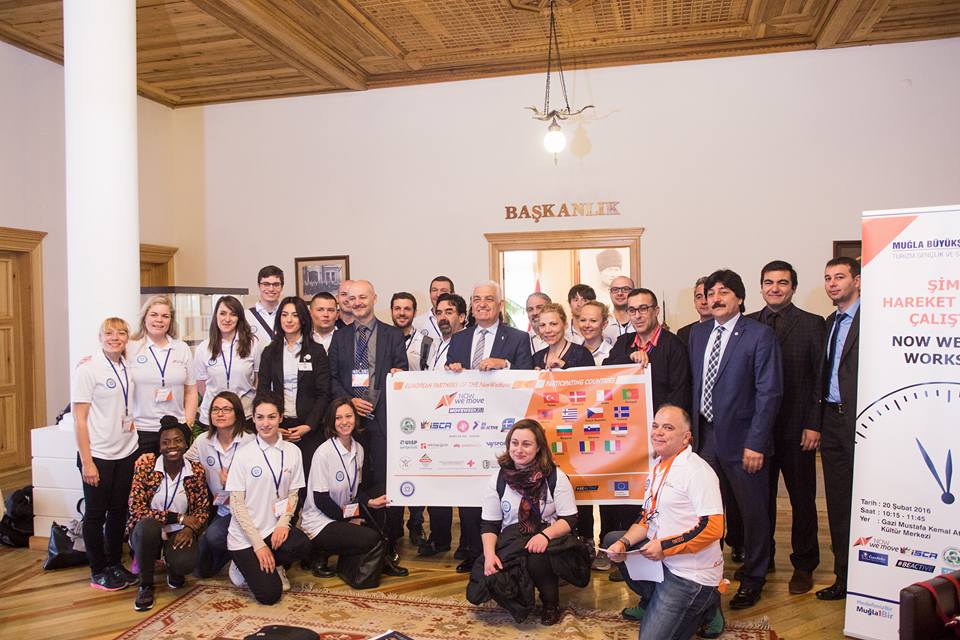 There is an African proverb that says, "If you want to go fast, go alone. If you want to go far, go together."
This was a good motto for the gathering of NowWeMOVE campaign National Coordinators in Mulğa, Turkey, from 18 to 21 February this year. The meeting was hosted by Turkish National Coordinator, Feridun Ekmekçi and his team from the Energy Efficiency and Environment Protection Association (ENVERCEVKO), and had financial support from Muğla Municipality.
National Coordinators from 16 European countries met to present the plan of campaign activities for 2016 and work together to define the strategy to follow, using a canvas model and value map as tools to guide their way.
But being a NowWeMOVE National Coordinator it's not just about going to meetings and creating plans. It's a transforming role that makes us believe that when we dedicate ourselves and work as a team we are capable of doing anything.
From April to November 2015 I started my adventure as a National Coordinator in Portugal along with my colleague Carla Santos. I had no experince, did not know what to expect. I had only one thing: a willingness to learn and work.
At the end of the journey we saw the results of our campaign in Portugal, with a total of 350 events spread across 64 cities, 167 MOVE Agents (our big stars) who organised the events, 16 FlashMOVES (MOVE Week flash mobs) that got everyone dancing – both young and old – and approximately 10,507 participants involved in the campaign.
How can a team of only two people can achieve such a feat?
The secret is "movement". We were part of something even bigger – a pan-European movement composed of people who work every day to combat inactivity. Being part of this movement introduced us to tools, information and inspiration from others that we used to involve partners and MOVE Agents in our activities. It also provided us with platforms and social networks that helped us promote our work.
In taking on the challenge as a NowWeMOVE National Coordinator, I gained expertise in project coordination. I learned how to communicate better, manage social networks and resources, and engage people in our initiatives.
I learned to be proactive, to take risks and to trust in my abilities. Being a National Coordinator is about being a visionary volunteer, someone who dreams and executes. But above all I found out that I'm not alone, because I have a team that supports me.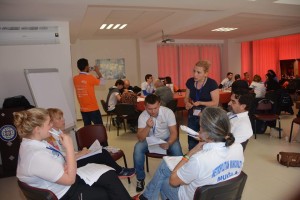 The National Coordinators' meeting in Turkey was a shining example of this: ENVERCEVKO is an International Sport and Culture Association (ISCA) member and NowWeMOVE National Coordinator for Turkey, a visionary volunteer who hosted the meeting and gathered support from his local municipality to do so. ISCA is the founder and coordinator of the NowWeMOVE campaign, and has supported ENVERCEVKO in its partnership and fundraising efforts through the campaign. And the meeting itself brought the team of coordinators from around Europe together to share their experiences and learn from each other.
Now I know that the NowWeMOVE campaign is a network of people who are connected by the same goal: to motivate people to move. And each of us is a key piece that completes the team. As Aristotle said "the whole is greater than the sum of its parts."
And as a result of my involvement in MOVE Week in 2015, I was one of the candidates selected to do a European Voluntary Service at ISCA. For a year, I will be working as a volunteer, giving an even broader contribution to the NowWeMOVE Campaign and projects developed by ISCA to grow the physical activity movement.