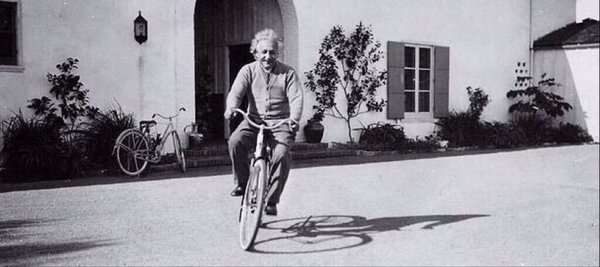 Albert Einstein said that "Insanity is doing the same thing over and over and expecting different results". Well, let me challenge one of the most brilliant minds the planet Earth has seen and maybe admit that we, at the NowWeMOVE campaign, can be a bit insane.
The FlashMOVE as an idea has been taking place since 2013 to promote MOVE Week. Either as the opening event or during the most active week in Europe, flash mobs were scattered all across the continent, with people from different ages, backgrounds and nationalities following one song and one dance. Each year, when planning the campaign events, different partners raise their hands and take the challenge, wanting to own something and put their signature on a continental event.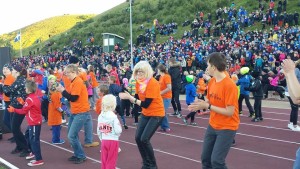 This year, those hands were raised by Slovenian ISCA member, Slovenian Sport for All (SUS), who provided the dance steps of the FlashMOVE and Sport Malta, who provided the music. This kind of partnership and teamwork is the kind of friendly relationship we want to see in Europe and in the rest of the world. With choreography being 100% inclusive, the performance is a presentation of attitudes and values, rather than skills.
10 September, 11:00 C.E.T will find the whole continent surprised by spontaneous dance parties happening all over the place. And even though the song and dance is the same, it is up to each MOVE Agent to add their own diversity, to take the common FlashMOVE resources and transform them into something personal and original. After all, that's what Europe is about, being together in our diversity.
So, even though we will be doing the same thing, dancing and having fun, our results will be different. And what each spectator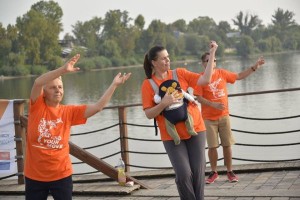 will see in each European city will be a different display of the FlashMOVE. So, challenging Einstein, maybe we are insane, but it is because we dream big and we never give up.
FlashMOVE was selected by the EU to open the European Week of Sport and will mark the start of the opening ceremony in Kosice, Slovakia. Watch it live on the European Commission's website here.