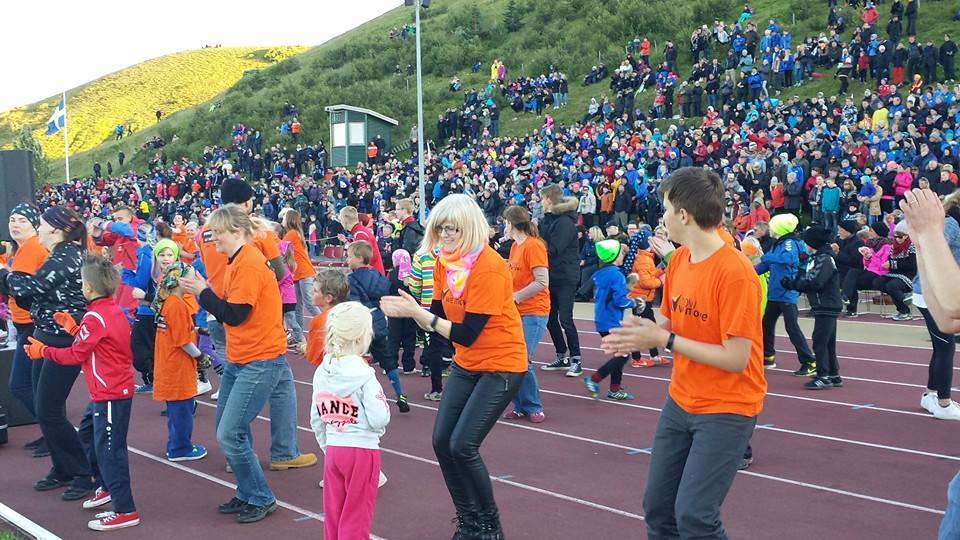 Iceland has featured MOVE Week 2014 in one of the biggest annual events in grassroots sport in Iceland, 'Unglingalandsmóti', with a flash mob organised by MOVE Agent UMFÍ.
The impromptu performance surprised the 10.000 participants and spectators who came to take part in the youth sport festival in the community of Sauðárkrókur. The flash mob was a success, thanks to the enthusiastic participants, great coreography and a cheering public.
The result excedeed everyone's expectations and in the MOVE Week National Coordinator for Iceland Sabína Steinunn's own words, "it was a fabulous flash mob, and the participants showed how much fun one can have and how easy it is to dance together. I was there, I saw it – they were fantastic".
The introduction to MOVE Week put an emphasis on diversity as it was performed by different age groups, showing that MOVING is not an activity designed for a particular target group. Everyone can MOVE, everyone can dance and everyone can have a great time together. This is what MOVE Week is all about: inclusion, unity, physical activity and having a good time. Iceland has made a promising start. Now it's your turn!
At moveweek.eu you can find our step by step guide  to the MOVE Week 2014 flash mob and a video of the new choreography is on YouTube here. For more information contact your country's National Coordinator.