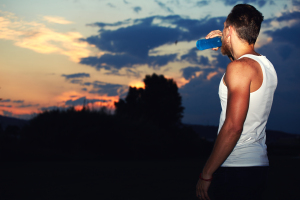 There are night events taking place on Madeira during MOVE Week!
It started on Wednesday 1 October with the event Aquatlo Nocturno – Aquathlon during the night. The sport of aquathlon consists of a continuous, two-stage race involving swimming followed by running. This was an event open to everyone. The race consisted of 350 m swimming and 3.5 km running.
If you missed this one, there is still chance to join another night event – Urban Night jogging. This event is organised in collaboration with the Portuguese Athletics Federation. Urban Night Jogging will take place on 3 October in three Portuguese locations at the same time – Lisbon, Maia and Funchal. Runners will start at 7 pm in all three locations and they will run 5 km.
Just join the event, enjoy your MOVE and beware of getting lost in the dark!