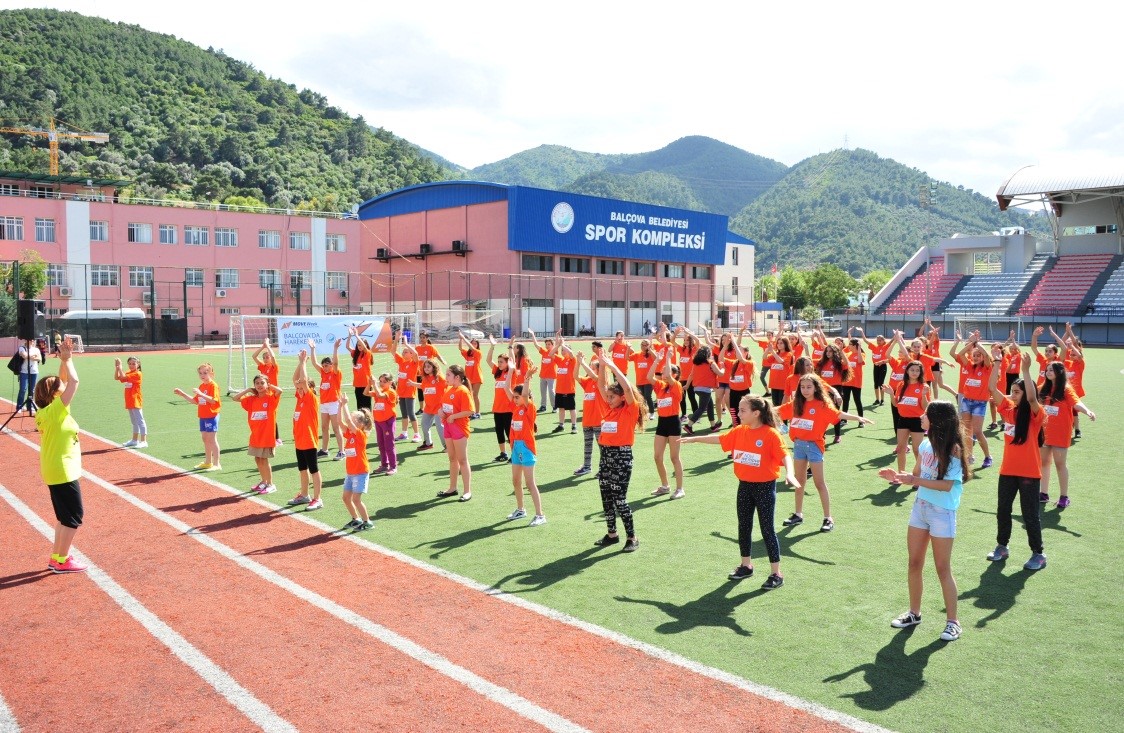 Newly designated member of the WHO European Healthy Cities Network for Phase VI, Balçova Municipality in Izmir, Turkey, took part in MOVE Week 2016 as part of its new role to support and promote social, healthy and physical activities. It held four activities during MOVE Week for participants aged from 5 to 75 years old.
We were very happy to participate in MOVE Week for the first time this year, and we are excited for next year, when we expect to organise a larger variety activities with more participants. These were some of the highlights of our MOVE Week in 2016.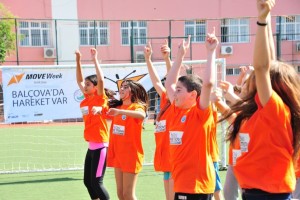 1. BALCOVA MUNICIPALITY KIDS ZUMBA
On 25 May 2016 at 16.00, 68 kids aged from 6 to 14 years old enjoyed a session of Zumba, having fun and simply being themselves. It's the best way for the children to socialise (see photo above and to the left).
2. BALÇOVA MUNICIPALITY OPEN AIR GYM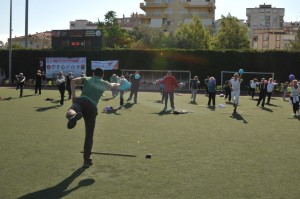 68 residents of all ages participated in this activity, which happened on 26 May 2016 at 8.30. It was the perfect way to combine the physical intensity of a proper workout with the joy of being out on a beautiful, sunny day.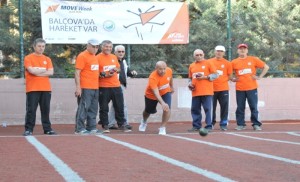 3. KEEP MOVING WITH BALCOVA MUNICIPALITY BOCCE
A strategic game with an ancient history, bocce is a perfect way to relax and improve your coordination. 11 elderly residents participated in this activity on 26 May 2016 at 9.30. Bocce is a very important game for elderly people and people with disabilities, because they can feel part of a group, have a reason to get out, and do something where they need to move and to think.
4. BALÇOVA MUNICIPALITY MOTHER & CHILD GYM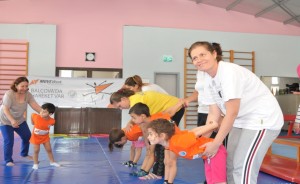 We chose to organise this activity to point out the importance of the participation of little ones. This is the best way for them to explore their body capacity, flexibility, strength under the guidance of their mothers. This way, both mum and child both have fun and get a chance to strengthen their relationship.
By Gökçe Narin, MOVE Agent, Balçova Municipality