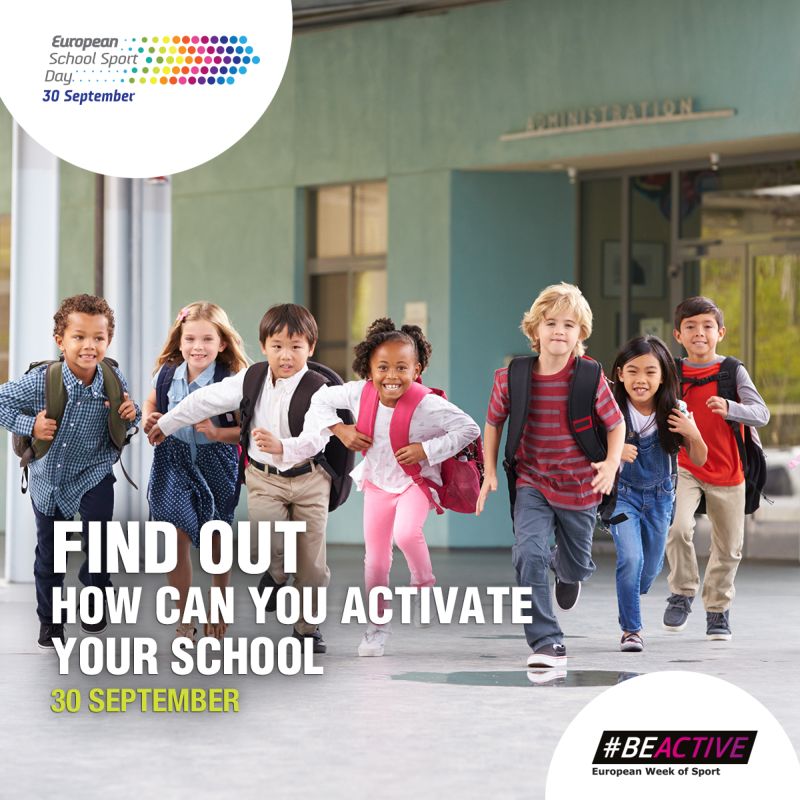 The European School Sport Day (ESSD) is a school day dedicated to having fun, playing together and promoting physical activity and health for everyone. This year, with support from the EU under the European Week of Sport events, it is expanding across Europe and will take place on 30 September.
ESSD is a celebration which provides an opportunity for schools to:
Raise the profile of physical education (PE) and school sport
Create fun and enjoyment through physical activity initiatives for young people
Promote health and wellbeing for lifelong learning
Foster social inclusion and develop social competences among their students
ESSD is open to any kind of physical activity that has the aim to encourage children to be active for at least 120 minutes per the day or to run or walk the distance of the given year (e.g. 2016 metres in 2016).
The European School Sport Day is inspired by the Hungarian School Sport Day; an event which has been organised by the Hungarian School Sport Federation for the last 10 years. Last year, the first European School Sport Day was piloted in Bulgaria, Poland and Hungary with support from the European Union. This year, we expect the roll-out to include many more countries.
The day is dedicated to promoting physical activity, trying out new ways of delivering physical education and school sport and, of course, to creating a "belonging to their school" experience among every participant.
Registration is open now until the big day on 30 September
To get started, read the European School Sport Day toolkit