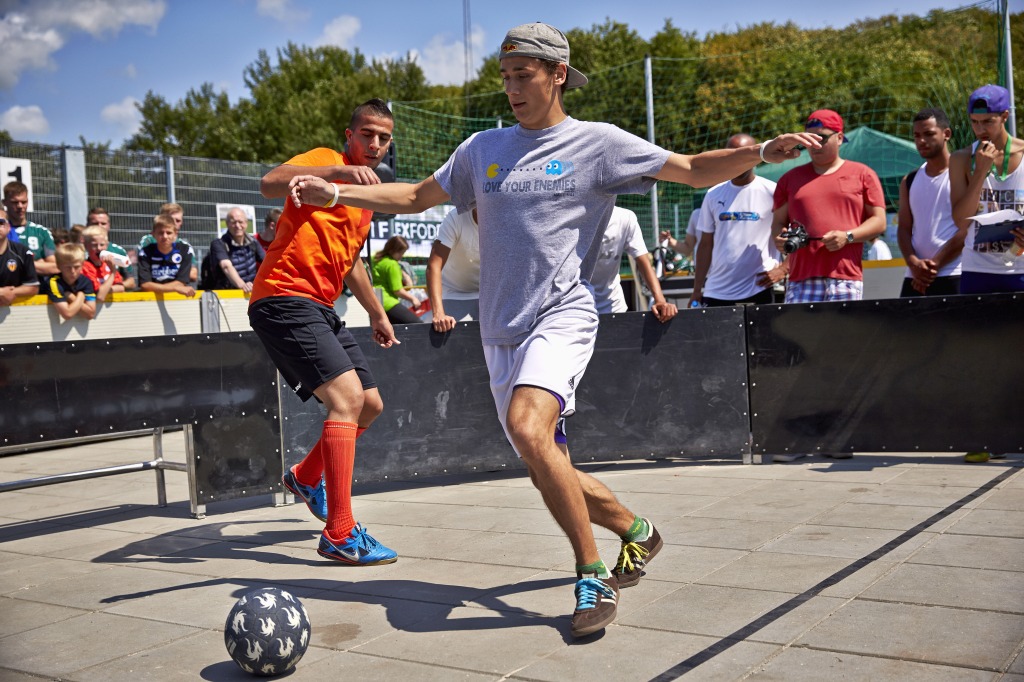 The European Panna Tour is a new event for the NowWeMOVE campaign. It will showcase some of Europe's most exciting street football players in city squares across Europe until the 3 June. The tour starts today at Israels Plads in the heart of Copenhagen at 4 pm and travel 3.000 km through 8 European cities over 12 days: Ljubljana, Zagreb, Skopje, Thessaloniki, Plovdiv, Pitesti and Budapest. The Panna Team is comprised of 4 semi-professional players: Kristoffer Licht, Amine Benmoumou, Suell Osmani and Soheil Haghani Moshkeleh. The first three are co-founders of the Danish street soccer team and community "Copenhagen Panna House".
Panna, also called nutmeg, is a specific technique of football in which a player rolls or throws the ball between an opponent's legs or feet. This can be done in order to pass to another player, to shoot on goal, or to carry on and retrieve it. Panna is a street football that is quite often used as a demonstrative initiative as it combines football aerobics, rhythmic gymnastics, fun and entertainment into one show. A game can be won on points according to the number of goals or with a "panna", which ends the game. Panna is innovative and it is easy for people of all fitness levels and from a variety of communities to join in.
The Panna Tour is organised in collaboration with DGI, the second largest sports organisation in Denmark. The aim of the event is to provide an attractive street panna football activity to encourage young people to get involved in physical activity.
The European Panna Tour will be held from 22nd May to 3rd June 2015 in Copenhagen, Ljubljana, Zagreb, Skopje, Thessaloniki, Plovdiv, Pitesti and Budapest.