Modern society has one extremely dangerous feature – physically inactive lifestyle. Because of it the way we spend our days needs to change – we need a new, active way of living. To support and promote this change, we decided to start to a new initiative throughout Europe – No Elevators Day (NED).

What is No Elevators Day?
It is a part of the NowWeMOVE campaign, started by ISCA (International Sport and Culture Association). The campaign has a vision of '100 million more Europeans active in sport and physical activity by 2020'.  To support this vision, the organisation and its local partners are inviting citizens, companies, institutions and organisations seal off the elevators in their buildings and encourage people to take the stairs.
The first time No Elevators Day will be held all over Europe is 05.06.2015
No Elevators Day is an activity that can be implemented anywhere – in office buildings, shopping centres, apartment blocks, carparks, at universities, and other public and private buildings. It is an easy and indispensable activity for the fight we lead with sedentary lifestyle and the problems – both health and social – that arise from it.
NED is all about the enhancement of the overall health of the public through simple, casual and regular movement.
Why should you organise it?
On a global level, the lack of physical activity is the fourth leading cause of mortality. You can contribute to improving the situation!
You will be doing good to your community!
You will gain visibility and raise the profile of your organisation, school, company, etc.
You will support the efforts of 32 countries and thousands of MOVE Agents in the implementation of the first No Elevators Day. You will be part of a European-wide initiative!
It will be fun and beneficial to all!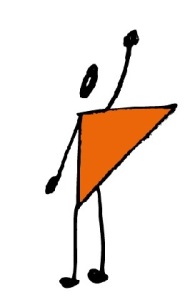 Would you like to take part in the campaign and organise the event?
Learn more about it and how to do it.
More reasons to organise and participate in the first No Elevators Day:
It will encourage you to find your MOVE, despite your busy schedule and add more physical activity to your everyday life.
It will help you contribute to both your personal health and your society – regular physical activity helps people achieve/maintain better health and decreases medical costs for the societies.
By joining NowWeMOVE activities in your country and participating in the European No Elevators Day, you'll become a part of the global efforts to support healthy lifestyle.
You'll give yourself and your colleagues, employees, neighbours or students a chance to build a healthy habit that might lead to a significant life improvement.
It's easy! All it requires is to ditch the elevator just for a day and see if you like the stairs of your building better!
Step up for the cause of movement and join us!
More about the benefits of climbing stairs: here and here
Find your move at https://moveweek.eu/ and http://34.77.57.47/
 ISCA is a dynamic and innovative organisation, aiming to raise the awareness on the importance of physical activity – on both European and national level. We love moving people and that's why we always try to offer something new and interesting.