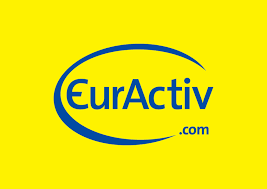 The online hub for EU news and policy debates, EurActiv.com is publishing a series of reports on Europe's physical inactivity time bomb this week.
The five-day coverage will feature ISCA's new research report, "The Economic Cost of Physical Inactivity in Europe", as well as comments from the EU Commissioner for Education, Culture, Youth and Sport, Tibor Navracsics, experts in EU health policy and companies that are striving to get their employees more active.
Follow the special report series here
Read more about ISCA's new research report at the official microsite, where you can download the full report, infographics and other materials that can help you put physical activity on the political agenda in your country.