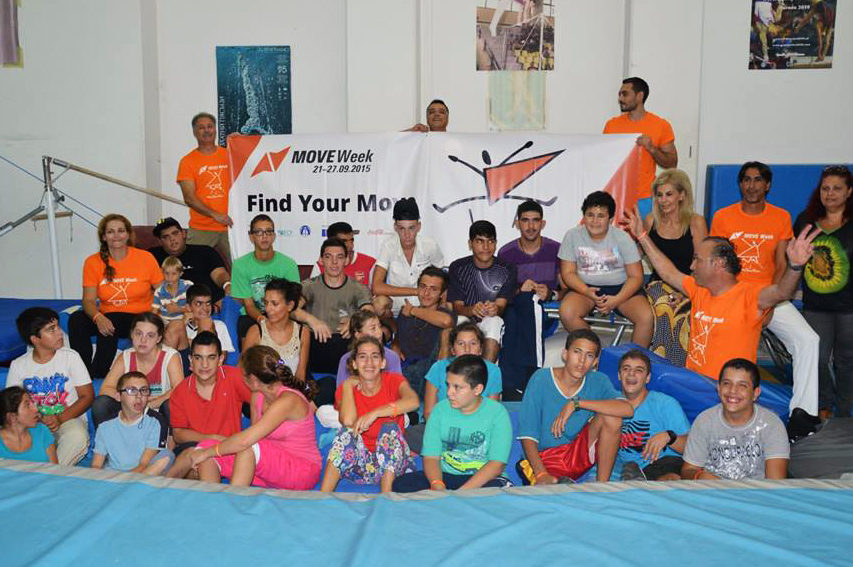 Thanks to a partnership between Viron Sport Club and the Municipality of Larnaca in Cyprus, the children of the Saint Spyridon School for special needs students have had the opportunity to try gymnastics as part of MOVE Week 2015.
The children practised their moves on the parallel bars, balance beam, trampoline or rings under the watchful eye and help of the Director of the School the staff and the physical education teachers.
All agreed that these activities were a success. The children were delighted and happy to participate in this event.