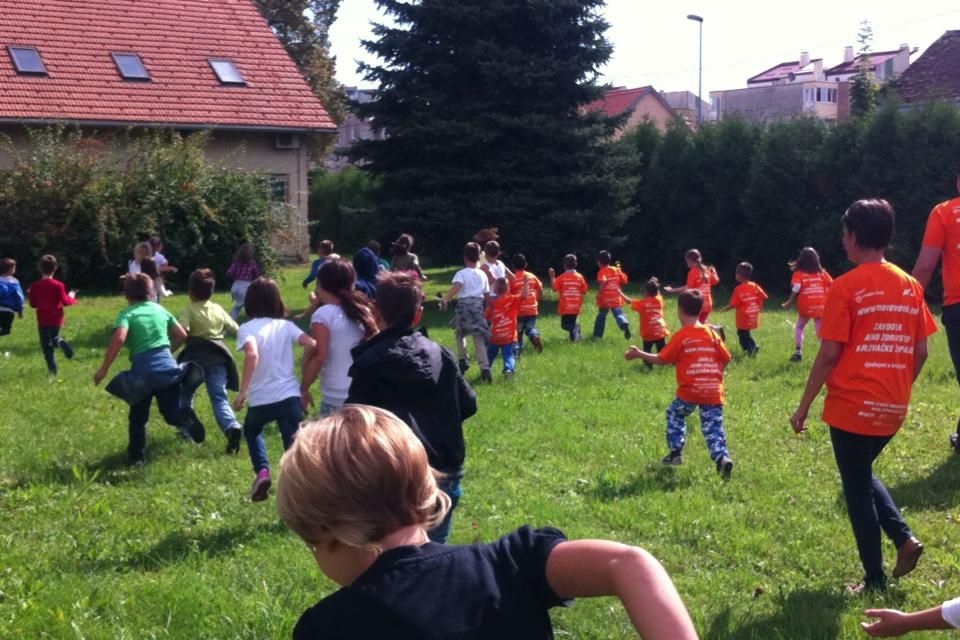 By Kristina Sekulic, Croatian MOVE Agent
Last week, 30 children from SUVAG Polyclinic (a MOVE Agent in both 2014 and 2015) took part in a MOVE Week challenge, demonstrating the way they can rehabilitate their senses and motorics through play.
The staff from the polyclinic created a magical forest in a surrounding green area especially for them and their guests – school children who came to join their games, which included "transforming" into buzzing bees, wing-swaying hawks, hopping rabbits and heavy-footed bears!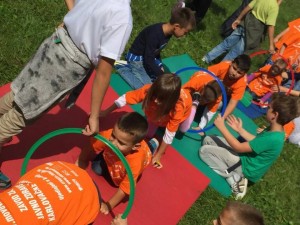 Beyond the play and laughter, there is a very important story behind these little MOVErs. These children suffer from a spectrum of disorders that include impairment of hearing and/or speech (autism being just one of them) and, as part of their rehabilitation, they go through the SUVAG Polyclinic's programmes. The polyclinic is an institution for the rehabilitation of hearing and speech in both children and adults. Unfortunately, when they leave the programme, where they work intensively with the kinesiologists, they have no possibilities to be included in organised physical activity in their community.
By taking part in MOVE Week, the polyclinic has sent the message that giving children with disabilities opportunities to MOVE is a crucial need on their way through, very often, lifelong rehabilitation, which provides them with a sense of achievement, joy and better health.